On this blog we like Iran so much, and we suggest everyone to visit this wonderful country. Iran is suitable for each kind of tourism: backpackers, cultural heritage lovers and adventures addicted ones, all can find in Iran the reason to be happy! Iran offers so many landscapes and climates, you can sky in the north and sun bath in the south. Now some reason to travel towards the magnificent Iran straight away.
As just said, doesn't mind which type of traveler you are, surely you'll fall in love with Iran. Here you can visit more than twenty UNESCO sites, including the architectural masterpieces of Isfahan, "the half of the world", Shiraz and what remains of ancient Persian capitals. The more adventurist can experience the deserts, the Persian Gulf and many more activities. In Iran you can join in the same trip the best of the country: the adventure, the fascinating Persian culture or the relax and the modernity in the major Iranian cities.
One of the features making the Iranian people famous is his hospitality, you can ask to everyone visited Iran and you'll can see the speeches switching from the beauties of the country to the beauty of his people. Welcoming the foreigners is a staple of Iranian culture, never mind that you are in the most remote province or in the streets of the capital you'll ever met an Iranian asking if you need something. If you are starting for your trip in Iran, be ready for the pleasant contact with his people that will offer you a cup of tea, to take a picture of you or a delicious homemade dinner.
The fans of culinary tourism have no excuse for, they have to insert Iran among the ten most important destinations in the world. The Iranian cooking has an amazing number of dishes made with meat or vegetarians, served with the typical rice cooked according to the traditional Persian recipe. The cooks are real masters in mix the ingredients to obtain unforgettable flavors. In the opinion of insiders, the Iranian cooking is one of the three main school on the earth, alongside the Italian and the Chinese.
How book an hotel in Iran

Teheran
Kashan
Isfahan
Yazd
Shiraz
As well as its beauty, many travelers are attracted to Iran for the low costs. From the Revolution of 1979, the country's economy has often viewed ups and downs, more downs actually... Embargoes and geopolitical issues of course don't help and the Riel, the local currency, has lost only in the 2018 more or less the 150% of its value against Euro and Dollar. Needless to say this is for Iranians a bad news but, a bit cynically, for foreigners who want to visit Iran means cheaper prices.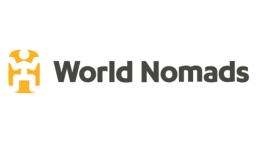 Image source: KPMG.COM