See what delights in sylvan scenes appear! 
Descending Gods have found Elysium here. 
In woods bright Venus with Adonis stray'd, 
And chaste Diana haunts the forest shade. 
Come lovely nymph, and bless the silent hours, 
When swains from shearing seek their nightly bow'rs; 
When weary reapers quit the sultry field, 
And crown'd with corn, their thanks to Ceres yield. 


Alexander Pope (1688 - 1744), from Summer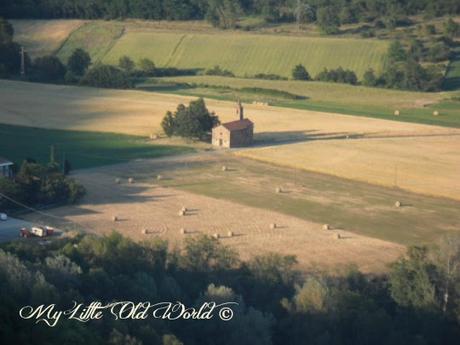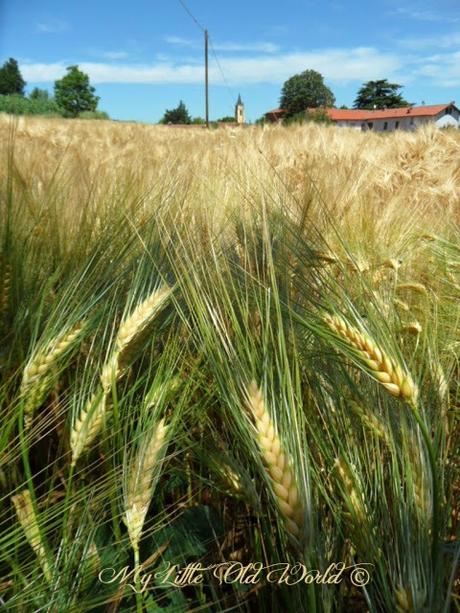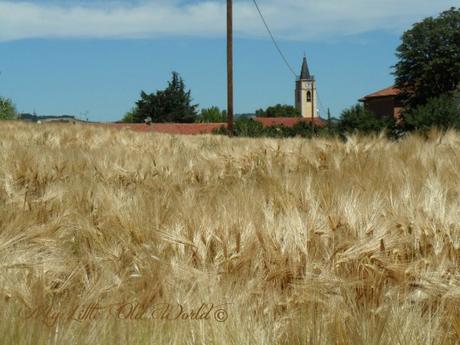 Ammira che delizie appaiono in queste scene silvestri !
Gli Dei quaggiù discesi hanno ivi trovato l'Eliseo.
Dai boschi Venere con Adone la luminosità hanno strappato via,
E la casta Diana va a caccia d'ombra nei boschi.
Vieni silenziosa ninfa e benedici queste ore silenziose,
Quando i pastorelli dopo aver falciato cercano l'ombra ogni sera ;
Quando i mietitori stanchi lasciano il campo afoso,
Ed incoronato il capo con il mais, la loro gratitudine a Cerere concedono.
Alexander Pope (1688 - 1744), da Summer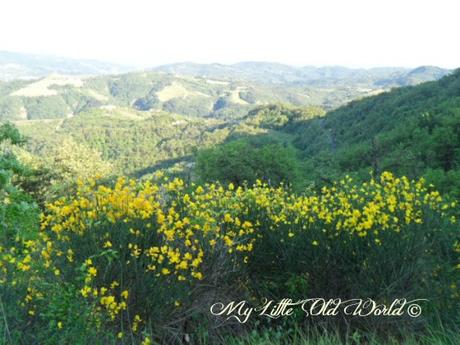 Today I'm accompaning you on the hills surrounding our valley, during this period of the year, dotted with bushes of fragrant brooms that are shaking to the late afternoon breeze, when the sun, hesitating, throws its last looks on the wooded slopes.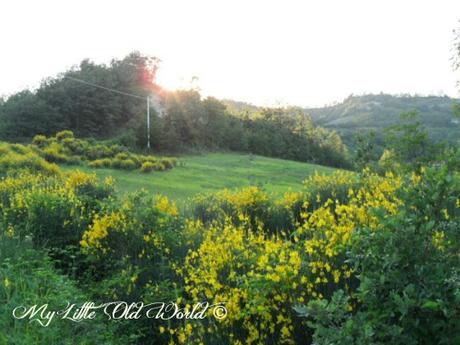 Vi accompagno quest'oggi sulle colline che circondano la nostra valle, in questo periodo dell'anno fittamente punteggiate di cespugli di profumatissime ginestre che si agitano briose al muoversi della brezza del tardo pomeriggio, quando il sole, esitando, getta i suoi ultimi sguardi sui pendii boscosi.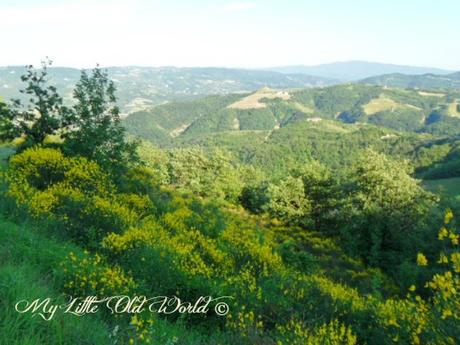 Several are  the small rustic stone houses once built on the borders of the chestnut woods, where, during the past centuries, peasants put chestnuts in the Autumn to dry in order to preserve them as a precious food to eat during the cold and long Winters awaiting them ...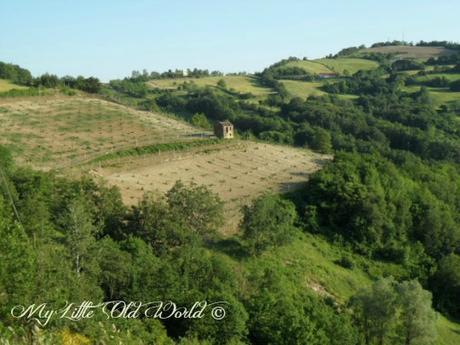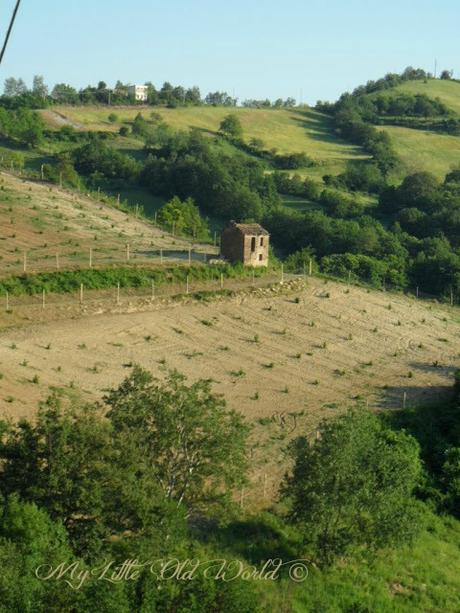 Numerosi sono i piccoli rustici in pietra, un tempo edificati a bordo dei boschi di castagno, dove nei secoli scorsi i contadini ponevano nell'autunno le castagne a seccare al fine di conservarle come cibo prezioso durante i freddi e lunghi inverni che li attendevano ...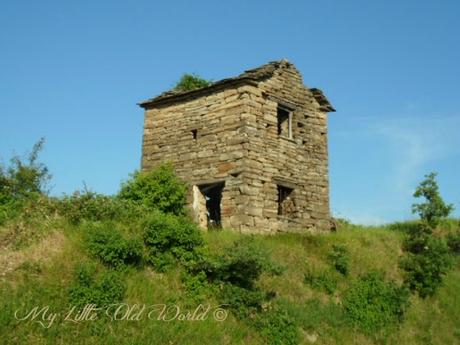 Oggi appaiono ai nostri occhi come segni di rituali antichi che il Tempo, lentamente, deteriora, vestiti di quel velo di decadenza tanto caro ai Romantici ...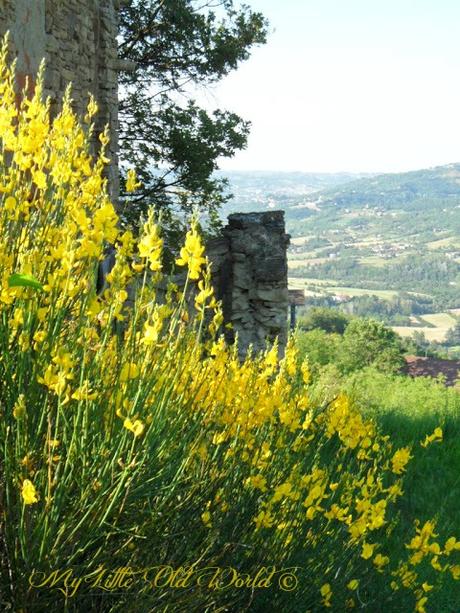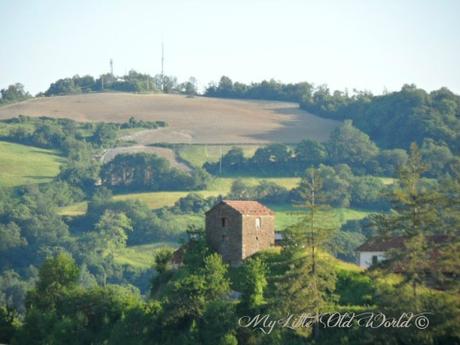 Today they appear to our eyes as signs of ancient rituals that the Time, slowly, is deteriorating, dressed in that decadence veil so dear to all the Romantics poets ...
And with the breeze, which is becoming intense more and more, they dance in unison the spontaneous flowers that cloak the meadows with the brightest colors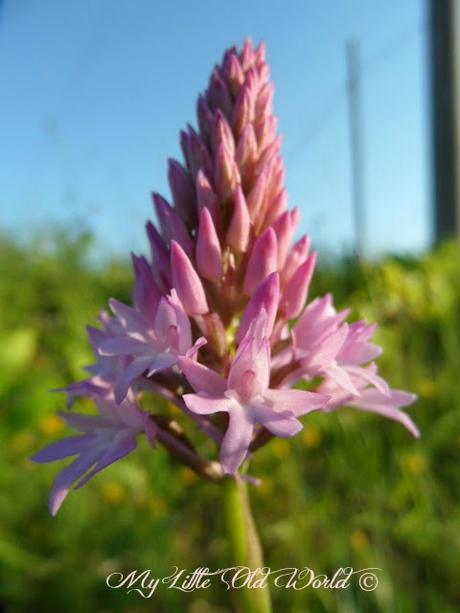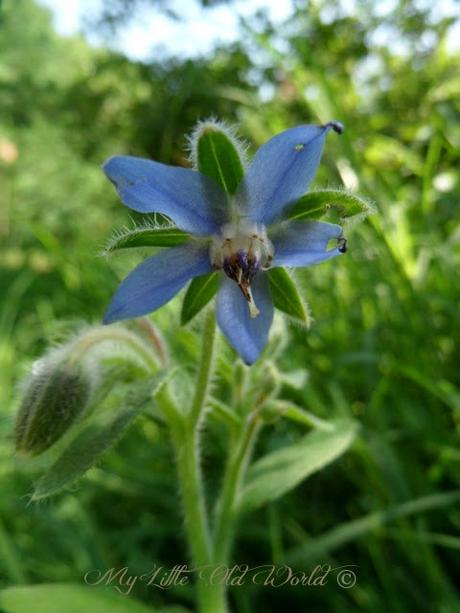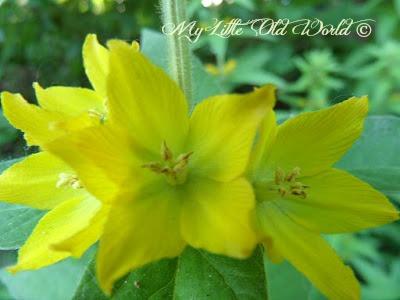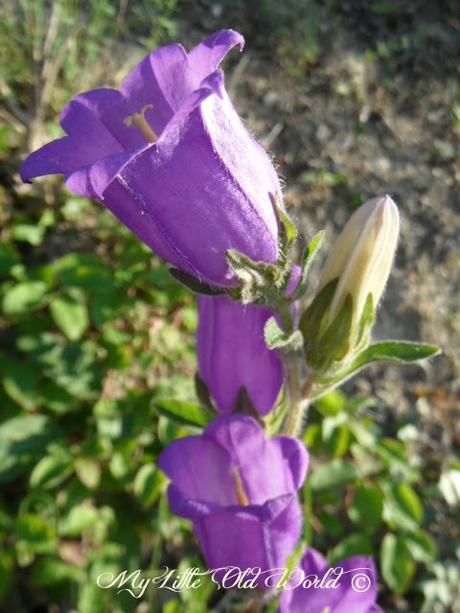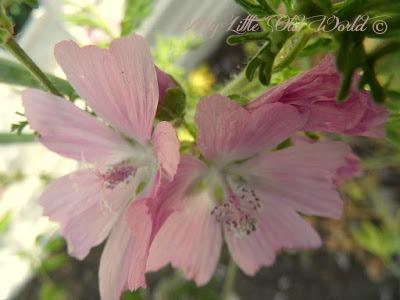 E con la brezza, che si fa sempre più intensa,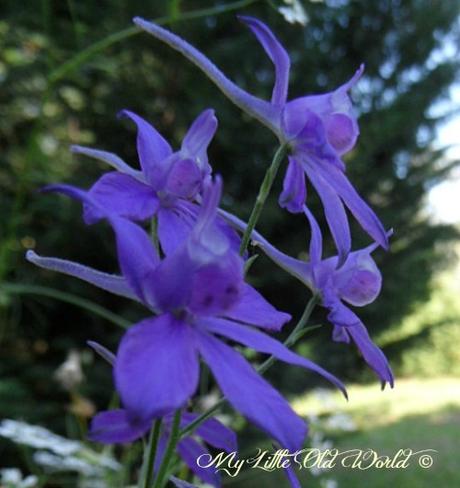 danzano all'unisono i fiori spontanei che ammantano i prati dei colori più vivaci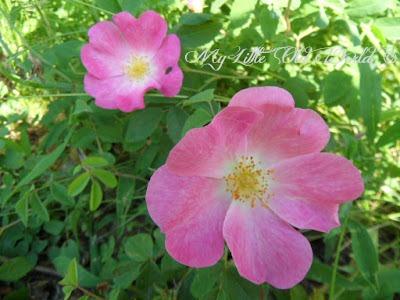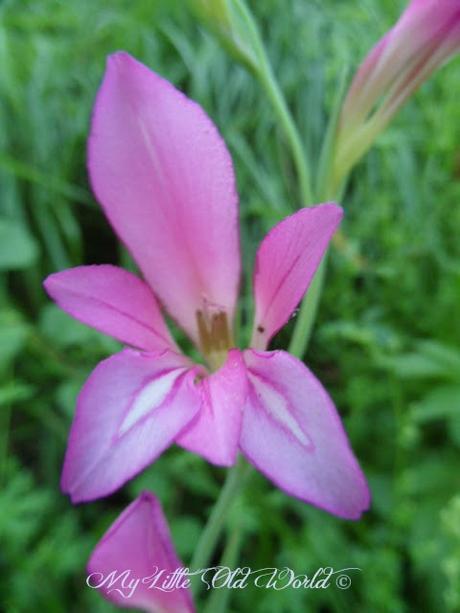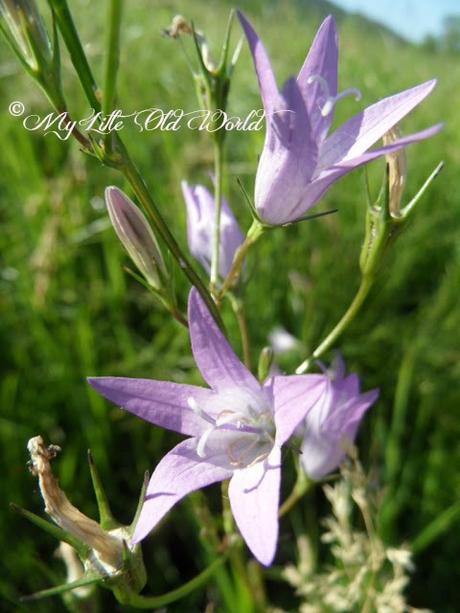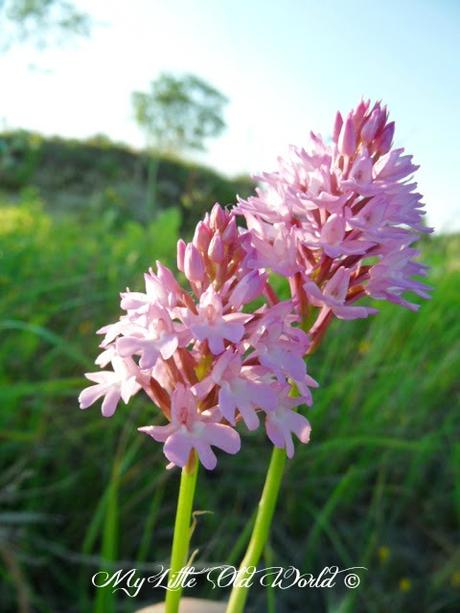 'intoning' a chorus of perfumes that with that of the brooms is confused ...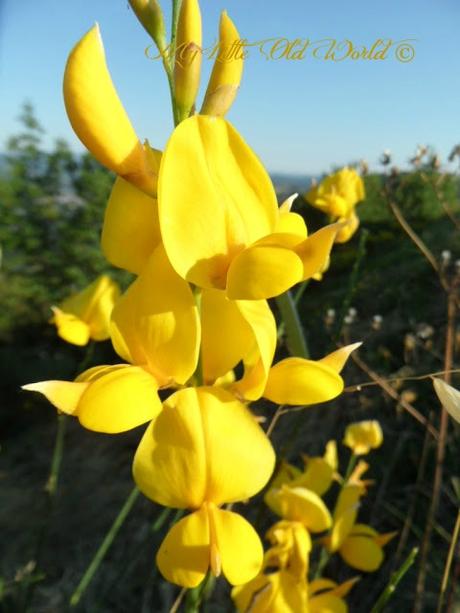 'intonando' un coro di profumi che con quello delle ginestre si confonde ...
And whoever grazes, diving in this green, seems to get rid of everything the Nature offers in this moment becoming part of a perfect picture to immortalize on canvas ...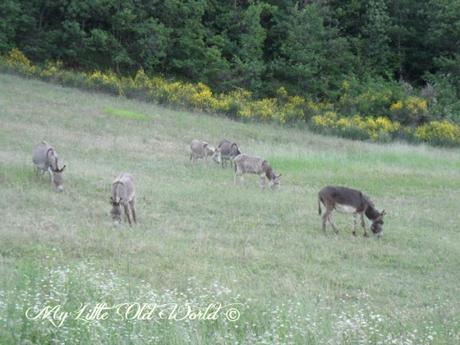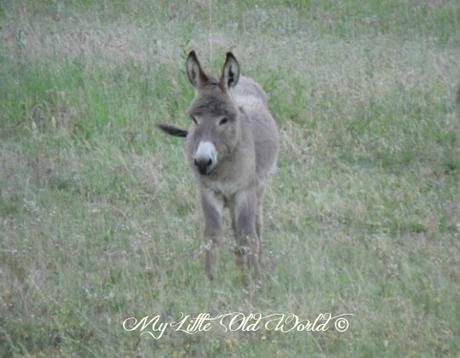 e chi pascola, tuffandosi in questo verde sembra pascersi di tutto quanto offre la Natura in questo momento divenendo parte di un quadro perfetto da immortalare su tela ...
il solo in grado di dare espressione alla più compiuta armonia che solo l'Animo sa cogliere.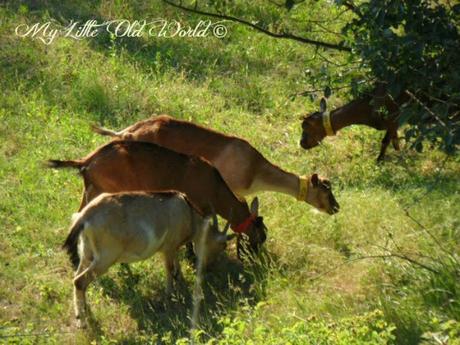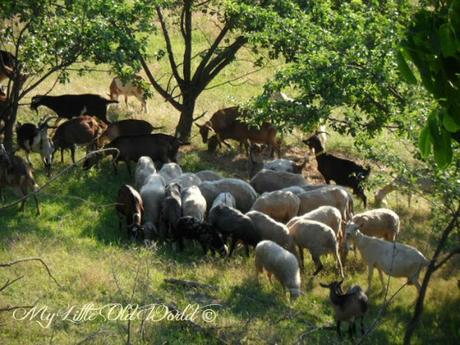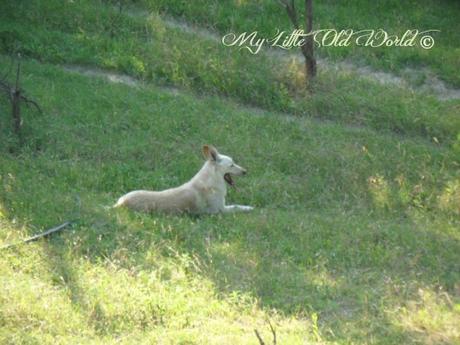 the only one which can give expression to the most complete harmony that only the Soul is able to catch.

O thou who passest thro' our valleys inThy strength, curb thy fierce steeds, allay the heatThat flames from their large nostrils! thou, O Summer,Oft pitched'st here thy goldent tent, and oftBeneath our oaks hast slept, while we beheldWith joy thy ruddy limbs and flourishing hair.Beneath our thickest shades we oft have heardThy voice, when noon upon his fervid carRode o'er the deep of heaven; beside our springsSit down, and in our mossy valleys, onSome bank beside a river clear, throw thySilk draperies off, and rush into the stream:Our valleys love the Summer in his pride.
from To Summer, William Blake (1757 - 1827)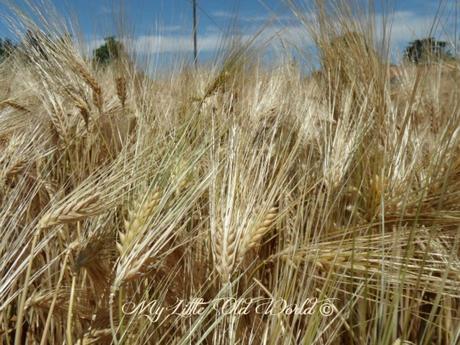 O tu che passi nelle nostre valli in tutta 
La tua forza, frena i tuoi feroci destrieri, allenta il caldo
Quelle fiamme che divampano dalle loro grandi narici! Tu, o estate,
Spesso è qui la tua tenda d'oro e spesso
Al di sotto delle nostre querce abbiamo dormito, mentre abbiamo visto
Con gioia i tuoi arti di rami fatti e le tue fluenti chiome.
Sotto le ombre più fitte abbiamo uditoLa tua voce, quando mezzogiorno sul suo carro rovente
Cavalcò sopra il più profondo dei cieli; accanto alle nostre sorgenti
Siedi e nelle nostre valli muschiate
E sulle sponde accanto ad un fiume limpido, getti le tue
Vesti di seta e corri lungo il torrente:
Le nostre valli amano l'estate in tutta la sua fierezza.

da To Summer, William Blake (1757 - 1827)
AND MAY YOUR SUMMER BE GENEROUS WITH GLADNESS TO EACH OF YOU,
DEAREST READERS AND AFFECTIONEATE FRIENDS,
BLESSED BE !
See you soon 
💕

E CHE QUESTA ESTATE SIA PRODIGA DI LETIZIA PER CIASCUNO DI VOI,
MIEI CARISSIMI LETTORI ED AFFEZIONATI AMICI !
A presto 
💕