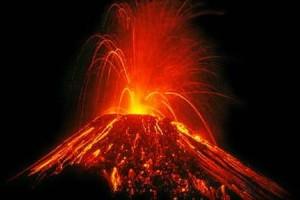 This (almost) daily post intends to follow up the activity changes of volcanoes all over the world.
This post is written by geologist Richard Wilson who specializes in Volcano seismicity and Armand Vervaeck. Please feel free to tell us about new or changed activity if we haven't written about it. -
August 3, 2012 volcano activity
Rodger Wilson is at an exploration job in a location without or with a poor Internet connection.
Seismicity at Etna volcano, Sicily, Italy has been peaking again over the last 12 hours. Nuavo Bocca is still showing limited incandescent action at night.
Insuvimeh reports weak to moderate explosions ejecting ash columns up to 700 meters high at Santa Maria volcano (Santiaguito dome) (Guatemala) . Avalanches are reported within the earlier formed gullies. Incandescent action can be seen at the crater during darkness.
Pacaya volcano (Guatemala) was mostly hidden in foggy weather. The seismograph shows however a lot of tremor.
Fuego volcano (Guatemala) did send an ash cloud 300 meter in the air. Incandescent material was reported up to 100 meter above the crater.
The picture below is a webcam screenshot from an eruption plume at Kizimen volcano, Kamchatka, Russia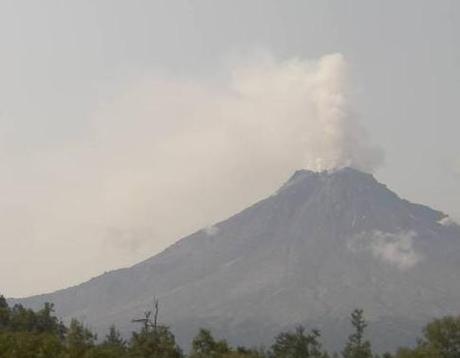 Webcam image of Kizimen activity at August 3 2012 – courtesy RAS; Russia
Activity observed by satellites
VAAC Darwin alerts aviation for Batu Tara volcano (Indonesia) and ash clouds up to 7000 ft (2.1 km) yesterday and 6000 ft (1.8 km) today
VAAC Tokyo reports another Sakurajima volcano (Japan) explosion at 03:19 UTC and 21:06 UTC yesterday and 10:33 UTC today.
SO2 satellite images are showing strong activity at Bagana volcano (PNG), Ambrym volcano (Vanuatu) and Nyiragongo volcano (DR Congo)
Interesting articles
The (ash) history of Iceland, in my backyard – Part I (part II is linked at the end of part I)
This week I was lucky enough to have a recently dug square hole (10m per 10m, about 2 meter deep) some 200 meters from my house in Southwest Iceland. Needless to say I spend the past bright summer evenings of Iceland inside this hole, which has nothing else but dirt and rocks. To us, volcano lovers, having such a hole in a volcanic land is like finding a mine of gold!
The soil shows many layers of colored material, which is nothing but the ash that has fallen from the many eruptions that happened in Icelandic history. This is a science called tephrachronology and it became my newest hobby. Read more at Volcanocafe …
New Zealands shaky attitude towards earthquakes and volcanoes
On Thursday, there was breaking news out of GNS Science after volcanologists determined that a recent increase in activity meant the aviation alert level needed to be lifted over White Island. The volcano's alert level remains the same, but the increase in activity means pilots should be on a slightly higher alert in case a small eruption shoots ash and rock into the sky above this well offshore volcano. But this raised alert level follows hot on the heels from the decision to lift Mt Tongariro's alert level up to one a couple of weeks ago, after a swarm of small quakes there. The two are unrelated confirms GNS. Read more …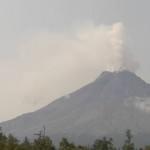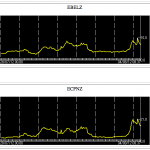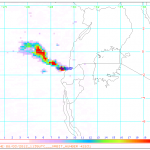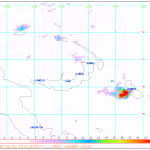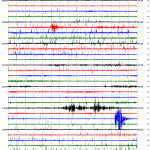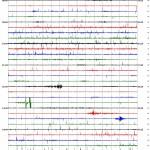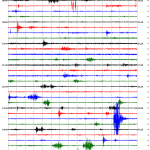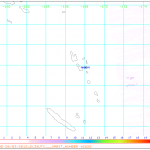 zTime goes here

Yes, I want to receive e-mail earthquake alerts based on the list/area below
[+]

Read before you subscribe – click here
The selection of a weak Magnitude, a 24 hour delivery on a worldwide list would result in an avalanche of emails (each earthquake will generate an E-mail). A more selective Magnitude, delivery option and area of your interest will give the best result.
As we have decided not to use a control panel or password, the parameters of your subscription can only be changed by canceling your subscription (link in each Email we send). To fine-tune your options, simply generate a new subscription.
We will not share your E-mail with anyone else, it will be used only for earthquake alerts.
Please make sure that you are white listing our emails as otherwise they may be deviated to your spam folder.
Delivery frequency Immediately Every 60 minutes Once a day
E-mails start at Magnitude 2.5 3 3.5 4 4.5 5 5.5 6
Enter your email address:
&
&