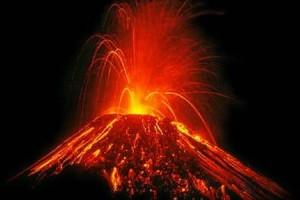 This (almost) daily post intends to follow up the activity changes of volcanoes all over the world.
This post is written by geologist Richard Wilson who specializes in Volcano seismicity and Armand Vervaeck. Please feel free to tell us about new or changed activity if we haven't written about it. -
November 5, 2012 volcano activity
Rodger is back among us for some time. Here is his today's report :
The volcanoes along the west coast of the Americas have become relatively tranquil since I was last home.  Exceptions include:  
Mammoth Mountain volcano
, CA (where small deep low-frequency events continue at a much reduced rate from last week's swarm),
Popocatepetl
volcano, Mexico (where exhalations of gas and
ash
now occur at an average of 3 times per hour) and
Nevado Del Ruiz
volcano, Colombia (where volcano-tectonic seismicity has been elevated) and, across the pond at
White Island
volcano, New Zealand (where strong, sustained volcanic tremor continues).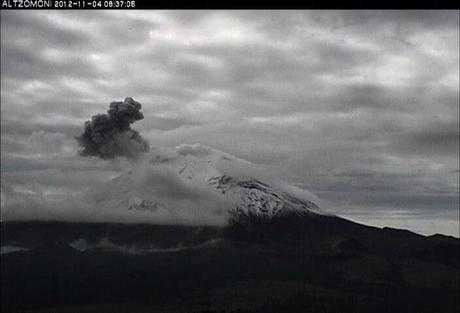 Popocateptl volcano burst, Mexico
The volcano-seismicity at
Mammoth Mountain
closely followed the M7.7 Haida Gwaii earthquake and it is possible that the activity may have been "energized" by the large Canadian event.  Also, the Mammoth Mountain deep low-frequency earthquake swarm was followed a day later by several similar events further west beneath the central
Sierra Nevada
at unusual depths around 40 km. This westward progression of deep low-frequency event has been observed to the north beneath the
Lake Tahoe region
(and northwest of Truckee) and has been linked to westward encroachment of slow-slip into the Sierra Nevada along a detachment believed to exist beneath the Basin and Range geologic province. Definitely scientifically interesting activity! Activity at
Popocatepetl
appears to be part of the normal ebb and flow of activity there. The seismicity at
Nevado Del Ruiz
is more problematic.  Does it represent renewed magma injection at the volcano, or is part of the volcano's "cooling-down period"  following eruptions which occurred there through this past summer?  I have included seismograms from the onset of the most recent seismic episode to illustrate the unstable behavior of this volcano.  (station OLLZ) Volcanic tremor at
White Island
continues a slow, but noticeable increase.  In-step with heating of the volcanic system there.  All we can do is watch and wait to see if the volcano intends on erupting or not.  Low-level volcanic tremor has appeared on seismic records at Ruapehu volcano during the last month and tiny, intermittent earthquakes still affect Tongariro volcano which awakened this past summer. Recent satellite images show an assortment of sizes of SO2 plumes issuing from
Popocatepetl
,
Nevado Del Ruiz
,
Nyiragongo
(DRC) and
Sakurajima
(Japan) volcanoes.  A large SO2 anomaly over
Veniaminof
volcano (Alaska Peninsula) is either a result of entrainment and concentration of anthropogenic SO2 by a weather system, or an artifact of data processing.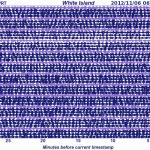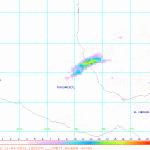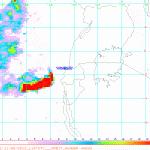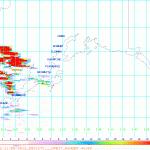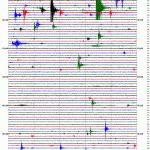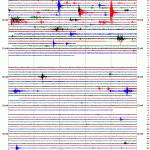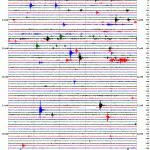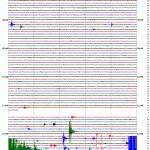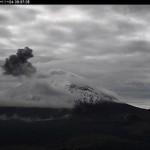 zTime goes here

Yes, I want to receive e-mail earthquake alerts based on the list/area below
[+]

Read before you subscribe – click here
The selection of a weak Magnitude, a 24 hour delivery on a worldwide list would result in an avalanche of emails (each earthquake will generate an E-mail). A more selective Magnitude, delivery option and area of your interest will give the best result.
As we have decided not to use a control panel or password, the parameters of your subscription can only be changed by canceling your subscription (link in each Email we send). To fine-tune your options, simply generate a new subscription.
We will not share your E-mail with anyone else, it will be used only for earthquake alerts.
Please make sure that you are white listing our emails as otherwise they may be deviated to your spam folder.
Delivery frequency Immediately Every 60 minutes Once a day
E-mails start at Magnitude 2.5 3 3.5 4 4.5 5 5.5 6
Enter your email address:
&
&