SAN PEDRO SULA, Honduras – Traffickers have used Central America as a stopover point since at least the 1970s. But the aggressive crackdowns on criminal organizations in Mexico and Colombia, coupled with strides in limiting smuggling across the Caribbean, have increasingly brought the powerful syndicates here, pushing the drug scourge deeper into small Central American countries incapable of combating it.
Most of the known cocaine shipments moving north, 84 percent of them, crossed through Central America last year, according to radar tracking data from American authorities – a sharp increase from 44 percent in 2008 and only 23 percent in 2006, the year President Felipe Calderon of Mexico took office and began his assault against the drug gangs in his country.
Responding to the pressure – and opportunity – the cartels have spread out quickly. Five of Central America's seven countries are now on the United States' list of 20 "major illicit drug transit or major illicit drug producing countries." Three of those, Costa Rica, Nicaragua and Honduras, were added just last year.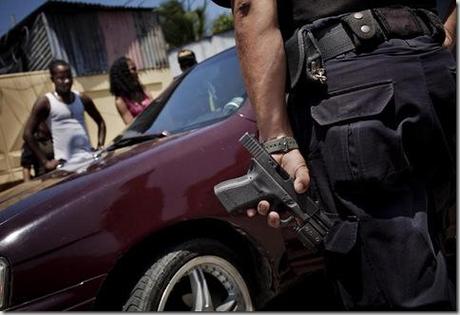 A young man has his car inspected by the police during an operation looking for drugs and weapons in Limon, Costa Rica, March 6, 2011. Violence and social ills have been rocking Central America as aggressive crackdowns on criminal organizations in Mexico and Colombia, coupled with strides in limiting smuggling across the Caribbean, have increasingly brought powerful drug syndicates into the region's smaller countries that are incapable of combating them. (Tomas Munita/The New York Times)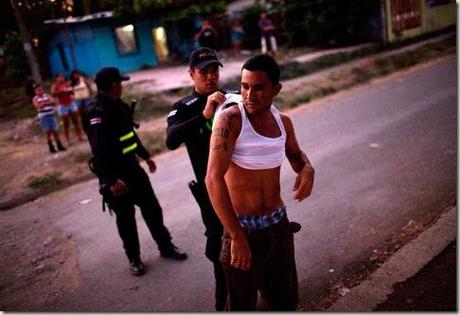 A young man is inspected by police during an operation against drugs and illegal weapons in Puntarenas, Costa Rica. (Tomas Munita/The New York Times)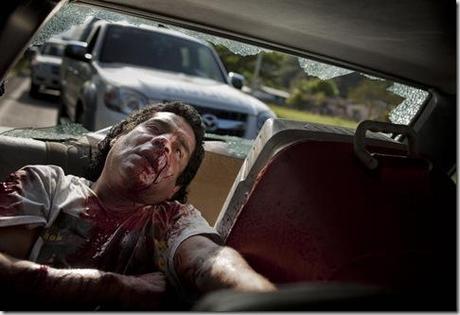 A wounded man, who survived, but the reason for the attack was unclear, after he was shot by a group of young men in Limon, Costa Rica, March 6, 2011. (Tomas Munita/The New York Times)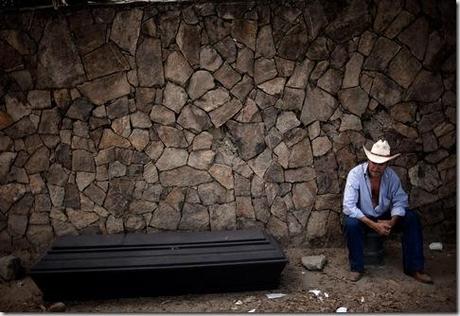 A man waits to take the body of his neighbor, who was killed, outside a morgue of San Pedro Sula, Honduras. (Tomas Munita/The New York Times)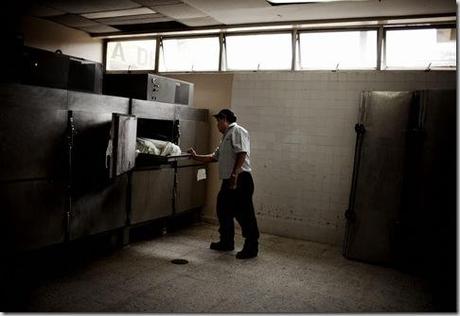 A worker in a morgue, where 472 victims of violent death passed through in 2010, in San Pedro Sula, Honduras, on March 10, 2011. Violence and social ills have been rocking Central America as aggressive crackdowns on criminal organizations in Mexico and Colombia, coupled with strides in limiting smuggling across the Caribbean, have increasingly brought powerful drug syndicates into the region's smaller countries that are incapable of combating them. (Tomas Munita/The New York Times)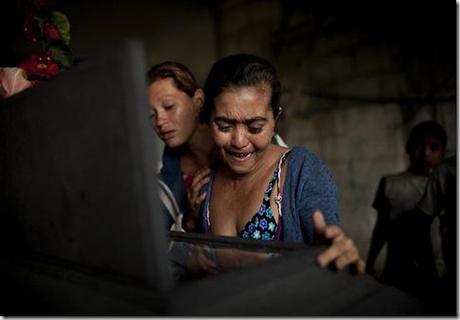 Reina Chinchilla, mourns over the body of her daughter, Karla Pinto, 23, a mother of three who was killed in Choloma, near San Pedro Sula, Honduras, March 11, 2011. (Tomas Munita/The New York Times)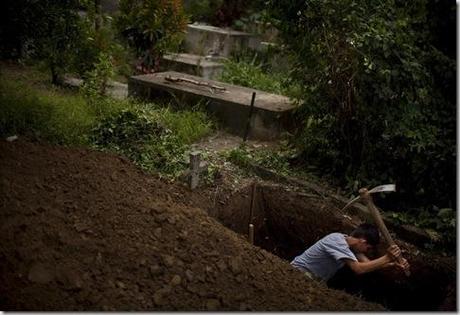 Fernando Ferre, 17, digs a grave for his neighbor Karla Pinto, 23, a mother of three who was killed in a shooting, in Choloma, near San Pedro Sula, Honduras. (Tomas Munita/The New York Times)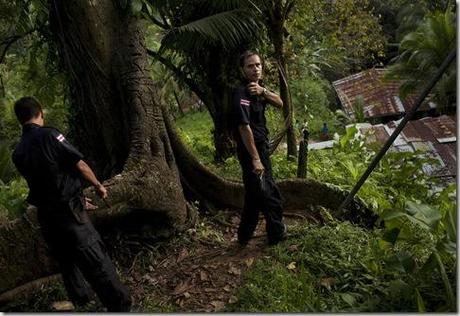 Police officers try to catch a young man accused of attacking his neighbor with a gun in Limon, Costa Rica, March 6, 2011. Violence and social ills have been rocking Central America. (Tomas Munita/The New York Times)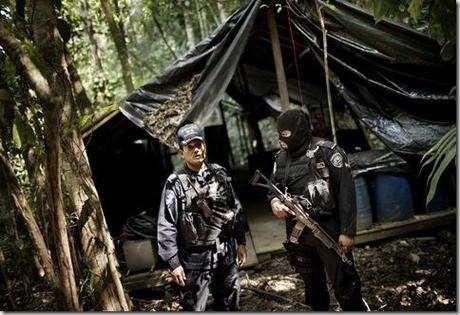 Police officers patrol a lab used to process cocaine in Cerro Negro, near San Pedro Sula, Honduras, March 9, 2011. (Tomas Munita/The New York Times)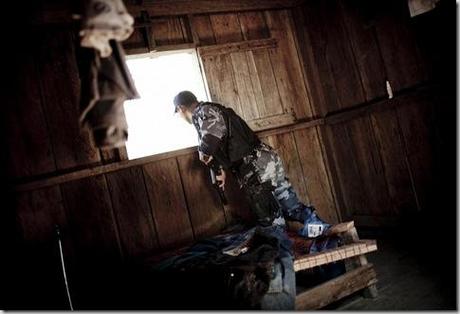 A police officer patrols the area near a lab that was used to process cocaine in Cerro Negro, near San Pedro Sula, Honduras, March 9, 2011. (Tomas Munita/The New York Times)

Members of the Costa Rican Coast Guard prepare to board a fishing boat to inspect it for cocaine near Puntarenas, Costa Rica, March 4, 2011. Aggressive crackdowns on criminal organizations in Mexico and Colombia, coupled with strides in limiting smuggling across the Caribbean, have increasingly brought powerful drug syndicates to Honduras and Costa Rica. (Tomas Munita/The New York Times)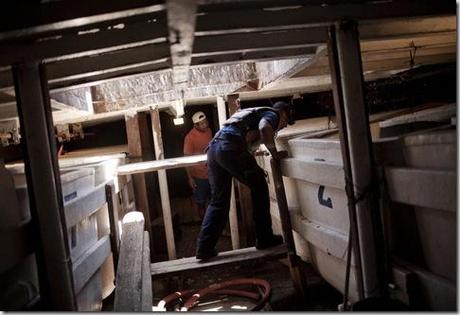 Members of the Costa Rican Coast Guard inspect a fishing boat for cocaine near Puntarenas, Costa Rica. (Tomas Munita/The New York Times)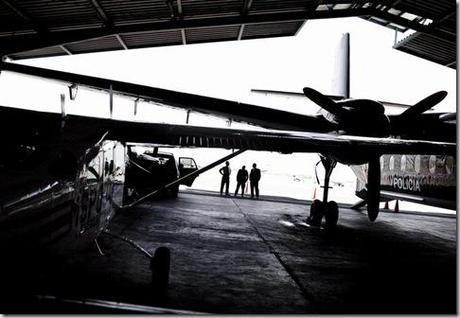 The Security Minister's body guards wait for the minister at a police hangar that holds planes taken from smugglers and turned into police aircraft in San Jose, Costa Rica, March 3, 2011. Urban areas and coastal towns in Central America are experiencing more drug-related crime as criminal groups turn the region into a main artery for funneling cocaine north to the U.S. (Tomas Munita/The New York Times)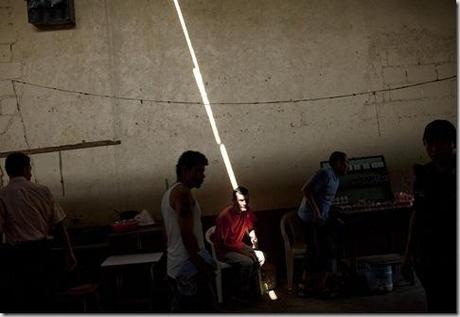 Inmates at the city jail, in San Pedro Sula, Honduras, March 10, 2011. Urban areas and coastal towns in Central America are experiencing more drug-related crime as criminal groups turn the region into a main artery for funneling cocaine north to the U.S. And jails like this one in San Pedro Sula are getting crowded. (Tomas Munita/The New York Times)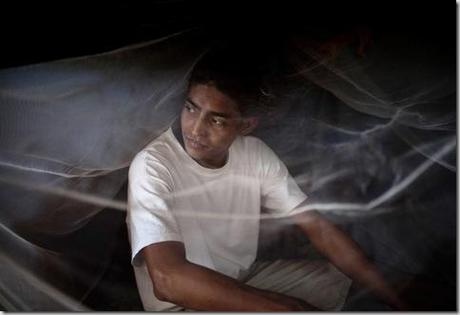 David Molina, a volunteer at a drug rehabilitation center in Puntarenas, Costa Rica, March 5, 2011. Aggressive crackdowns on criminal organizations in Mexico and Colombia, coupled with strides in limiting smuggling across the Caribbean, has increasingly brought powerful drug syndicates to Honduras and Costa Rica, pushing the drug scourge deeper into small Central American countries incapable of combating it. (Tomas Munita/The New York Times)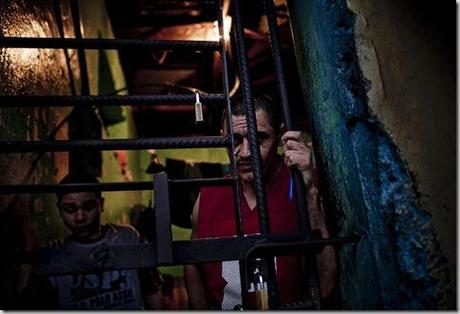 Inmates at the city jail, in San Pedro Sula, Honduras, March 10, 2011. Urban areas and coastal towns in Central America are experiencing more drug-related crime as criminal groups turn the region into a main artery for funneling cocaine north to the U.S. And Jails like this one in San Pedro Sula are getting crowded. (Tomas Munita/The New York Times)
Fonte