Disney Cinderella Collection by Sephora.
I love hearing about Disney inspired makeup collections, because they take me right back to my childhood. I was such a fan of princess movies ( and between you and I, I still am :). Sephora has quite the treat for Disney fans as they introduce their new Disney Cinderella collection. Now available in stores, the collection features a variety of beauty products ranging from eyehshadow palettes, to nail polish sets, perfume and lipstick sets. Look below for more
product
details.
Moonlit Kiss Lipstick Set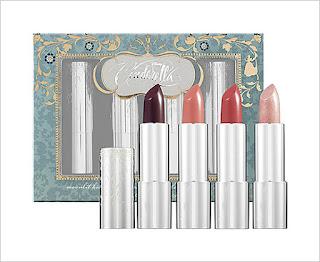 Find your Prince Charming and seal the love with a perfectly pretty pout. This set of lavish lip formulas feature shades that mirror the dresses Cinderella wore in the film, adorning your lovely lips with hues of berry, peach, warm rose, and champagne. This set contains: Lady Tremaine (berry), Pumpkin (light pastel peach), Who Is She? (warm rosy mauve), and My Moment (pink champagne glitter).
Storylook Eyeshadow Palette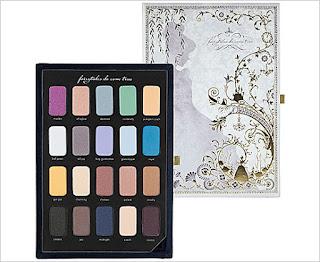 Begin a journey with this dazzling collection of fairy tale-inspired shadows. Original artwork created by Disney portrays Cinderella's magical moment with elaborate silver and gold detailing. Inside, a luxurious velveteen tray holds a variety of shimmering shades, each customized to match the original pantones from the movie. The silky smooth formulas glide on effortlessly, providing a rich coat of color that blends and layers to create a stunning eye. This set contains: Maiden (glittery magenta), All Aglow (shimmering tan), Destined (light blue pearl), Cinderelly (sea foam green matte), Pumpkin Coach (cream gold), Ball Gown (pearl white pearl), Kill Joy (shimmering taupe), Fairy Godmother (periwinkle). Glass Slipper (light blue shimmer), Royal (matte bright blue), Gus Gus (gold shimmer), Charming (nude pearl), Chateau (brown shimmer), Palace (rose gold shimmer), Drizella (medium brown golden shimmer), Cinders (black with gold glitter), Jaq (mauve matte gold shimmer), Midnight (midnight blue with light blue glitter), A Wish (cream pearl), Rococo (plum w/multi glitter).
Midnight Hour Eyeshadow Palette 
Reenact the drama and flash these whimsical shadows as the clock strikes twelve. Original artwork created by Disney brings the magic to life with an elegant screen print of the legendary countdown. Once opened, you'll be swept away by the palette's enchanting, smoky shades. The silky smooth formulas glide on effortlessly, providing a rich coat of color that blends and layers to create a stunning eye that lasts beyond the midnight hour. 
Compact Mirror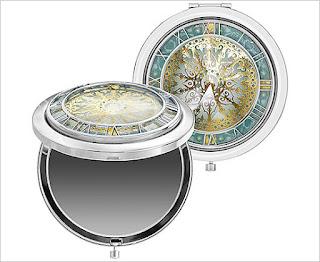 A purse-friendly mirror designed after the iconic clock that signals the end to Cinderella's enchanting spell. Touch-up your look with style and grace with this mirror designed after the iconic clock from the film. This elegant compact, adorned with a gold overlay, is the perfect addition to any princess' collection.
So This Is Love Perfume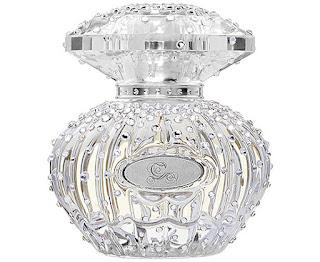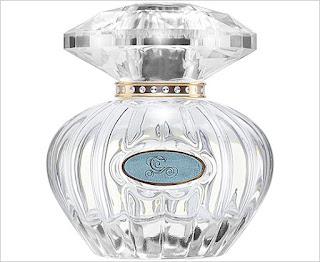 Become spellbound by the mesmerizing scent of So This is Love and leave a lasting impression. At first breath, fresh aldehydes shine like glass as they dance with warm plumeria and dewy hyacinth to create a top that is delicate and youthful, yet vibrantly dazzling. A magical bouquet of elegant tuberose, sheer jasmine, and exotic tiare flower crafts a royal, shimmering heart—the the perfect fit for the belle of the ball. A background of soft, supple musk accord wraps you in the arms of Prince Charming. Sensual peach skin and velvety woods shimmer with luscious texture for a sensation that lasts long after the stroke of midnight. Available in a Swarvoski-edition bottle ($175.00/1.7 oz.), regular spray bottle ($58.00/1.7 oz.), and roller ball ($19.00/0.2 oz.).
A Brush With Fait Nail Polish Set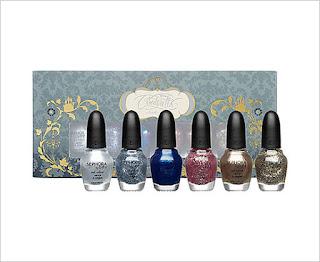 Walk into a fantasy with this set of polishes that promise to enchant your tips with sparkles, shimmers, and whimsical hues. Mix and match shades to create the spell of your choice and turn any situation into an occasion.