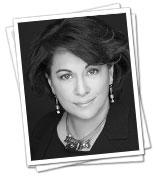 1) HiAlma , welcome to " Mr. Ink - Diary of an addiction". For me isan
honor.Let's know each other . Who is Alma Katsu ?
HiMichele and thank you for having me here. I'm a debut novelist fromthe US. I live in the Washington DC area with my husband, who is amusician, and our two whippets. Immortal (The Taker) isthe first book in a trilogy. It's been published in Englishworldwide, and translation rights have been sold to about a dozencountries.
Eventhough this is my first book, I've been writing on and off for along time. I started out as a journalist but then got a job inintelligence work for the US government and had to quit writing forover a decade. I became seriously ill when I turned 40 and decidedthat if there was only one thing I'd do with my life, I wanted totry to write fiction. Once my illness was under control, I threwmyself into learning to write, went to graduate school, and pouredten years into writing Immortal. I didn't think itwould be published, given how hard it is to break into bookpublishing, but was surprised when it did—at auction. It just goesto show that you never know what can happen if you try.
2) Whendid you start writing and who are the writers that mostly inspiredyou ?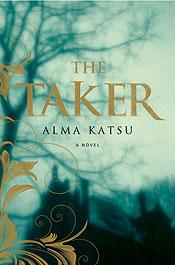 La copertina originale
Iwas one of those kids who always wanted to be a writer. I probablywrote my first stories when I was thirteen. I started writing forlocal newspapers at sixteen. The writers who inspired me the mostgrowing up were the classic storytellers—Edgar Allan Poe, ShirleyJackson, Arthur Conan Doyle, Charles Dickens—and then later, ThomasHardy, Patricia Highsmith, Anne Rice, John Irving, and John Barth.I'm sure there are many more than I'm forgetting.
3) TheTaker is a thriller and a love story, but it's also an innovative
fantasy.Where did you find the inspiration to write it and what you thinkabout the recent spread of this litterary genre ?
Myinspiration came thirty years ago, when I got the idea for a shortstory about a man who is made immortal but then imprisoned for twohundred years to atone for his sins. I thought about the characterson and off for many years while I was not writing, but when I decidedto return to fiction in 2000, I knew this was thestory I wanted to write. At the time, literary agents told me therewas no audience for books like this: the world didn't need anotherAnne Rice. They are eating those words now, as we see the bookmarketplace filled with every permutation imaginable on thesupernatural and metaphysical. It took ten years to write Immortal soI'm a little late coming to the party, but hopefully readers willthink that it's worth the wait.
4) WhenI write a story, I can clearly see the faces of  somecharacters. Lanny and Luke who are in your imagination ?
Ican picture Lanny, but I'm not familiar with young actresses thesedays and so I don't have one in mind to use as an example. MiaWasikowska (from Tim Burton's Alice in Wonderland)would be a good choice. As for Luke—well, don't laugh but I tendto picture John Schneider, who played the father in Smallville,probably because I watch so little television and movies that he wasall I had to draw on!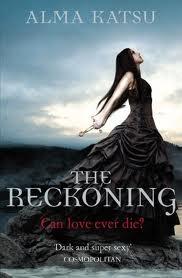 Il secondo volume
5) Whatshould we expect from The Taker?
Ina nutshell, it's the story of a young woman who falls in love withthe wrong man, lets her desire for him corrupt her, and suffers theconsequences. At the beginning of the story, Lanny is young and knowsnothing of the world. She's in a rush to grow up, to be in love andhave her life all figured out. But she falls for Jonathan, anextraordinarily handsome man from a wealthy family, and after makingsome unwise choices, ends up in the company of Adair, a mysteriousman with magical powers. Adair offers her immortality and thechance to keep Jonathan with her forever. Once she accepts thisoffer, she sees that she's made a terrible bargain and must figureout how to get free of Adair, or suffer for all eternity.
Readerstell me it's the kind of story that sweeps you off your feet andcarries you away, with characters you can't stop thinking about,and a surprise twist you won't see coming. Several readers havetold me they couldn't put the book down and read it in one (long)sitting. All music to an author's ears.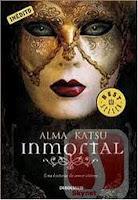 La copertina spagnola
6) Howis the publishing world, in your country? An author can only live bywriting ?
InAmerica, book publishers are going through a tremendous shake-up,along with all traditional media (the music industry, television,movies, newspapers and magazines) as social media and technologybring wave after wave of change. It is possible to survive on whatyou can earn as a novelist, but the landscape can change at any time,too. The majority of writers in American have full- or part-timejobs. I just joined the ranks of full-time writers and am learningthe ropes. Luckily, Immortal is part of a three-bookseries and foreign rights have sold well, so I have a little time tofigure out what I'm going to do next.
7) Manyjournalists compared you to Stephanie Meyer ; what do you think aboutit ?
Believeit or not, I haven't read the Twilight books, soI'm not sure if the comparison is apt or not. If it means I'vewritten a story that will appeal to a lot of readers, that would bewonderful. There are no vampires in Immortal, though itis heavily dark and Gothic, so I hope that it will still appeal tofans of the genre.
8) Whatis your relationship with writing? Have you got specific habits ?
I'vealways wanted to be a full-time writer, so I'm trying to make themost of it and start some new, good habits. I try to get up early andwrite all morning; then there's usually a break to walk my dogs orgo to the gym; and then I work again in the evening, as my husband isa musician and often works at night. Like most people, I probablywaste a little too much time on Facebook and Twitter (though Iencourage readers to follow me) and see just how much timeI waste there.
http://www.facebook.com/pages/Alma-Katsu-author/152469558105584
https://twitter.com/#!/almakatsu
9) 
Tellus the title of a book and a film that , according to you, everyonedeserves to know!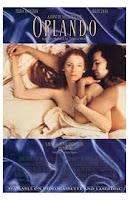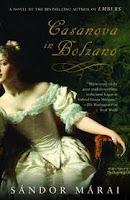 Myfavorite movie of all time has to be 
Orlando
,based on the Virginia Wolfe novel and directed by Sally Potter,starring Tilda Swinton. It's lushness, combined with Wolfe'sfanciful story, had a big impact on me, and anyone who's seen themovie and read 
Immortal
canprobably see the influence.
Casanovain Bolzano
, a novel written byHungarian writer Sandor Marai, is a book I'm an evangelist for.It's similarly lush, though in its style. In typical Marai style,it's a complete examination of the nature of love, but wound up inlayers so that you're peeling back the layers of meaning as youwork through the novel. It, too, was a big influence on 
Immortal
.
10) Willyou come in Italy to advertise the release of your book ?
Yes!Longanesi, my publisher in Italy, is generously bringing me to Milanfor a whirlwind of interviews. This is pretty rare for a debut authorand I'm extremely excited about it. I absolutely adore Italy—thepeople, the beauty, the art, and not to mention the food—and am sohappy to have the opportunity to visit again.