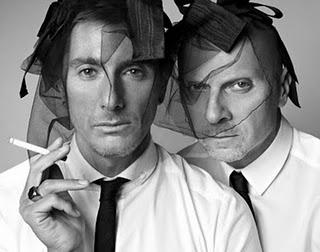 HAPPY BIRTHDAY TO DOLCE & GABBANA!
Dolce & Gabbana have begun their extraordinary career by sending marzipan prickly pears and tissue paper of Sicilian oranges as invitations to their fashion shows, offering dinners with the plates of Caltagirone. Saying that they have showed creativity and spirit of initiative from the beginning is an euphemism. If it is said that fortune favors the bold, Dolce & Gabbana are true examples of courage for all.
ESSENTIAL STORY
Domenico Dolce was born in 1958 in Polizzi Generosa, Palermo. He learnt to sew at the age of seven years old thanks to his father Saverio, that had a small clothing company. Stefano Gabbana was born in Milan in 1962 and following in the footsteps of his father he decided to study graphics. A partnership of intent bloomed from their first meeting at the club Amnesia and when they were invited by Beppe Modenese in Milan for New Talent Collections in 1985, the brand Dolce & Gabbana paraded for the first time. The collection represented the archetypal woman of Sicily, which is Dolce's homeland and the place of summer vacation and love affairs for Gabbana. The first men's collection was born in '90, followed in '94 by D & G line, for young people, and by D & G Junior, presented at Pitti Bimbo in Florence nel'99. The latter two are more closely associated with street fashion, closer to the trend of the season and dominated by the logo. Since 2000 several corners have opened around the world, including Beverly Hills, Miami, Piazza di Spagna in Rome, Venice, Riccione, Monaco of Bavaria and in 2003 they created an area of three floors in Corso Venezia in Milan, not just a store, but a real men's club with Sicilia barber and fitness center with massages. In the same year they launched the new fragrance 
Sicily Dolce & Gabbana
. Face of the advertising campaign has been the Italian actress Monica Bellucci, directed by Giuseppe Tornatore in a beautiful spot with music by Ennio Morricone. In 2005 the two designers brought back the 
Metropol
 to its former glory, a historic cinema in Milan in the late forties, and now it is used for parades and events. In 2006 the 
GOLD
 was inaugurated in Milan, a space dedicated to the culinary sphere. 
Swide 
was born in 2008, the wealthy magazine on-line journal of the brand. In 2009 they offered the first make-up set with Scarlett Johansson as the face, photographed by Sølve Sundsbø, promoting the exhibition about fashion photography 
Extreme Beauty In Vogue
. On June 23rd they launched dandgstore.com, the first online boutique of the brand. For autumn-winter 2010 they have come back to their roots, using background music and scenes of Giuseppe Tornatore's film 
Baarìa.
 "The clothes we care little – they said provocatively – we aim to feelings. An overwhelming story of love for fashion that will never end."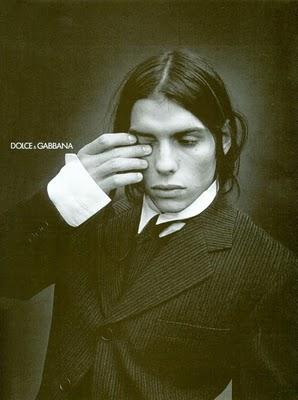 Mario Sorrenti for Dolce & Gabbana Fall Winter 1993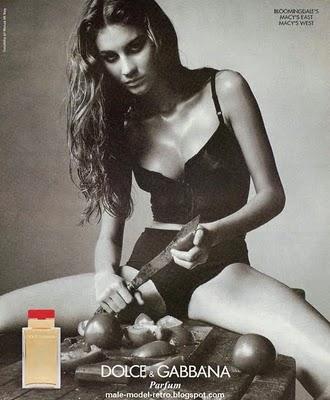 Steven Meisel for Dolce & Gabbana 1999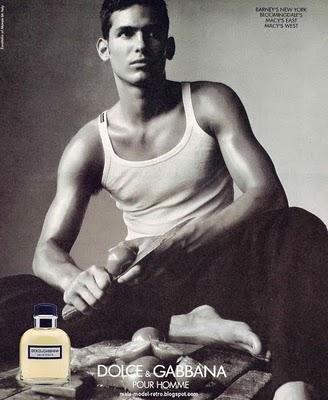 Steven Meisel for Dolce & Gabbana 1999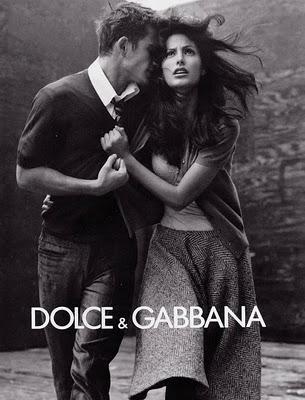 Steven Meisel for Dolce & Gabbana Fall Winter 1996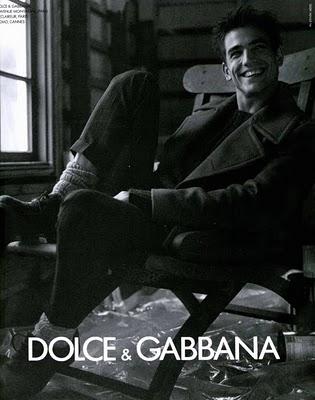 Steven Meisel for Dolce & Gabbana Fall Winter 1996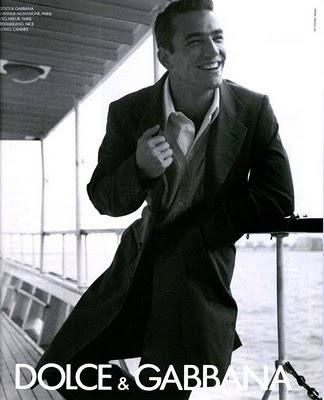 Steven Meisel for Dolce & Gabbana Spring Summer 1997