Time ago I had tried a new post format, where I would filter some "bookish" news and pass them on to you. Unfortunately, as I had warned you, I wasn't constant, but I still like to look for news and curiosities about authors and books.
PS: now my links open to a new window!
#1
What is more relaxing than
reading a book while crunching on some good cookies
? Stacy Adimando,  a "food editor" (
and if you want to know what that is follow this link
), has made
a list of classic cookies (mostly American, but I'm sure you can find most of them in Europe too) to go with a book
. The names range from
Ernest Hemingway
to Jhumpa Lahiri.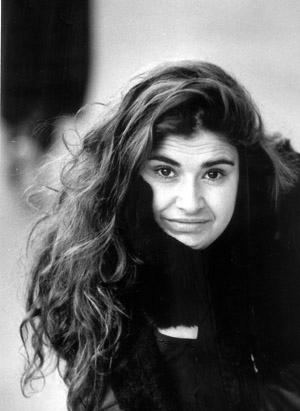 Lucia Etxebarria, Spanish author
#2
Spanish author
Lucia Etxebarria
has decided to stop publishing books at all after having learnt that more copies of her books were illegally downloaded than they were sold. Of course, her drastic choice has sparked fierce debate: is writing a call or a profession? Can one give up writing for the lack of economical gain? Mind that Etxebarria earned more than
£750,000 in prizes
, so she isn't starving. 
We haven't lost that great a novelist, in my opinion, as you can gather from my review of one of her novels.
#3
It could become the plot of a new Scandinavian movie. For a certain period Norway's national library had acquired manuscripts and documents related to their best-known authors, playwright
Henrik
Ibsen
and Nobel prize winner
Knut Hamsun
. Antiquarian booksellers joined the party: the material was in fact juicy, ranging from the draft of
a letter addressed to Adolf Hitler
 to unpublished plays. Unfortunately, everybody was duped, as
they were all

forgeries

by a Norwegian scriptwriter and actor
 who had contacted people interested in the Second World War. Knut Hamsun is in fact a controversial writer, having sympathized with Nazism.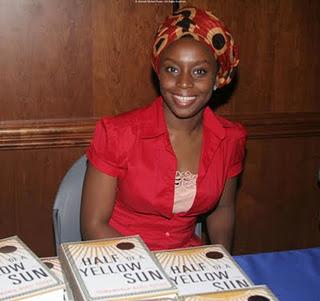 #4
Nigerian author
Chimamanda Ngozi Adichie

on classic novel "To Kill A Mockingbird"
. This talented author has a gift for essay writing, as well as for story telling. I am going cold turkey for her books right now!
#5
An app called Freedom, available for Mac users, locks you up from your own computer, leaving time to do everything else, for example write without the distractions of the internet. Reporters found proof that authors like 
Zadie Smith and Dave Eggers
use it. Can we still hope for that Zadie Smith novel that is due for some years now?