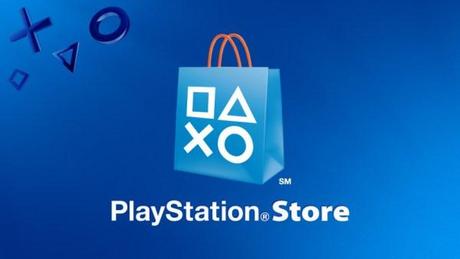 Ricco di contenuti l'aggiornamento settimanale del PlayStation Store europeo. E' disponibile la Beta di Battlefield Hardline. Si potranno provare due modalità (Cops and Criminals ed il classico Battlefield Conquest con battaglie fino a 24 giocatori).
Gli utenti PS4 avranno notato la presenza di Apotheon, action a scorrimento ambientato tra i miti della Grecia antica e caratterizzato da un particolarissimo stile grafico. Gli utenti Plus potranno giocare a questo interessante titolo gratuitamente.
C'è anche The Lost Lords, il secondo episodio di Game of Thrones, avventura basata sulla serie televisiva di HBO che si incentra sui libri di George R.R. Martin.
Konami mette a disposizione i leggendari gdr Suikoden e Suikoden II. Non c'è molto da aggiungere su questi giochi.
Tanti sconti su contenuti e dlc come già riportato sul PlayStation Blog italiano. Ecco la lista delle novità di questa settimana per gli utenti PS4, PS3 e Vita.
PlayStation Plus
Apotheon (PS4) – 100% di sconto
Transistor (PS4) – 100% di sconto
Thief (PS3) – 100% di sconto
Yakuza 4 (PS3) – 100% di sconto
Rogue Legacy (PS4, PS3, PS Vita) – 100% di sconto
Kick and Fennick (PS Vita) – 100% di sconto
Draw Slasher & Run Like Hell! – 20% di sconto, fino al 25 febbraio
PlayStation 4
Game of Thrones – Episode 2: The Lost Lords
Price: £3.99/€4.99/$7.55
Apotheon
Prezzo: £8.99/€10.99/AU$16.45
Risk
Prezzo: £11.99/€14.99/AU$22.95
Transformers: Rise of the Dark Spark Gold Edition
Prezzo: £59.99/€69.99/AU$99.95
PlayStation 3
Game of Thrones – Episode 2: The Lost Lords
Prezzo: £3.99/€4.99/AU$7.55
The Amazing Spider-Man Franchise Pack
Prezzo: £49.99/€59.99/AU$90.95
Transformers: Rise of the Dark Spark Gold Edition
Prezzo: £49.99/€59.99/AU$89.95
Transformers Franchise Pack
Prezzo: £69.99/€79.99/AU$114.95
PlayStation Vita
AeternoBlade (demo disponibile)
Prezzo: £11.99/€14.99
Criminal Girls: Invite Only
Dal 6 febbraio
Prezzo: £34.99/€39.99
Draw Slasher & Run Like Hell! bundle
Prezzo: £5.79/€6.99/AU$10.45
Fort Defense, Fort Defense North Menace & DayD Tower Rush
Prezzo: £7.99/€9.99/AU$14.95
PS one
Suikoden
Prezzo: £3.99/€4.99
Suikoden II
Prezzo: £3.99/€4.99/AU$7.55
PlayStation Mobile
Appli Archives NIKOLI Crossword
£2.39/€2.99/AU$4.95
SolitaireZero
£0.65/€0.79/AU$1.45
The incredible physics puzzle – Episode 1
£4.49/€5.49/AU$9.25
Orc Slayer Portable
£1.79/€2.29/AU$3.95
Flem
£7.99/€9.99/AU$15.95
Daryl
Gratis
Solbrain XIII – Wind
£3.39/€4.29/AU$7.45
Ele-Mental
£2.19/€2.79/AU$4.75
PS4 DLC
Alien: Isolation
Lost Contact (£5.79/€6.99/AU$10.45)
Lara Croft and the Temple of Osiris
Twisted Gears Pack (£3.99/€4.99/AU$7.55)
Rabbids Invasion
Pack 4 Season 1 (£3.29/€3.99/AU$5.95)
Rocksmith
Foo Fighters Song Pack (£9.49/€11.99/AU$17.95)
Tom Petty Song Pack (£9.49/€11.99/AU$17.95)
Bon Jovi Song Pack (£9.49/€11.99/AU$17.95)
Rage Against The Machine Complete Song Pack (£12.99/€15.99/AU$23.95)
Rage Against The Machine Pack 1 (£7.99/€9.99/AU$14.95)
Rage Against The Machine Pack 2 (£6.49/€7.99/AU$11.95)
Bullet For My Valentine Song Pack (£9.49/€11.99/AU$17.95)
The Pretender – Foo Fighters (£2.49/€2.99/AU$4.55)
Monkey Wrench – Foo Fighters (£2.49/€2.99/AU$4.55)
Rope – Foo Fighters (£2.49/€2.99/AU$4.55)
Learn to Fly – Foo Fighters (£2.49/€2.99/AU$4.55)
Long Road to Ruin – Foo Fighters (£2.49/€2.99/AU$4.55)
Killing in the Name – Rage Against The Machine (£2.49/€2.99/AU$4.55)
Wake Up – Rage Against The Machine (£2.49/€2.99/AU$4.55)
Know Your Enemy – Rage Against The Machine (£2.49/€2.99/AU$4.55)
Learning to Fly – Tom Petty (£2.49/€2.99/AU$4.55)
Refugee – Tom Petty (£2.49/€2.99/AU$4.55)
American Girl – Tom Petty (£0.79/€0.99/AU$1.45)
Free Fallin – Tom Petty (£2.49/€2.99/AU$4.55)
I Won't Back Down – Tom Petty (£0.79/€0.99/AU$1.45)
Tears Don't Fall – Bullet For My Valentine (£2.49/€2.99/AU$4.55)
Hearts Burst Into Fire – Bullet For My Valentine (£2.49/€2.99/AU$4.55)
Your Betrayal – Bullet For My Valentine (£2.49/€2.99/AU$4.55)
Scream Aim Fire – Bullet For My Valentine (£2.49/€2.99/AU$4.55)
Hand Of Blood – Bullet For My Valentine (£0.99/€1.19/AU$1.85)
It's My Life – Bon Jovi (£2.49/€2.99/AU$4.55)
Livin' On A Prayer – Bon Jovi (£2.49/€2.99/AU$4.55)
Wanted Dead Or Alive – Bon Jovi (£2.49/€2.99/AU$4.55)
You Give Love A Bad Name – Bon Jovi (£2.49/€2.99/AU$4.55)
Blaze Of Glory – Bon Jovi (£2.49/€2.99/AU$4.55)
Bombtrack – Rage Against The Machine (£2.49/€2.99/AU$4.55)
Renegades Of Funk – Rage Against The Machine (£2.49/€2.99/AU$4.55)
Bulls on Parade – Rage Against The Machine (£2.49/€2.99/AU$4.55)
Down Rodeo – Rage Against The Machine (£2.49/€2.99/AU$4.55)
Rock And Roll Hoochie Koo – Rick Derringer (£2.49/€2.99/AU$4.55)
Cherry Pie – Warrant (£2.49/€2.99/AU$4.55)
Renegade – Styx (£2.49/€2.99/AU$4.55)
Rainbow In The Dark – Dio (£2.49/€2.99/AU$4.55)
Ace Of Spades – Motorhead (£2.49/€2.99/AU$4.55)
The Crew
Speed Car Pack (£5.79/€6.99/AU$10.45)
MERCEDES-BENZ C 63 AMG COUPE BLACK SERIES (£2.49/€2.99/AU$4.55)
ALFA ROMEO 4C (£1.69/€1.99/AU$2.95)
SALEEN S7 TWIN-TURBO (£3.29/€3.99/AU$5.95)
WWE2K15
One More Match (£7.99/€9.99/AU$14.95)
PS3 DLC
Alien: Isolation
Lost Contact (£5.79/€6.99/AU$10.45)
Dead or Alive 5 Ultimate
Core Fighters Autumn Char. + Costume Sale (£24.99/€29.99/AU$44.95)
Hatsune Miku: Project DIVA F 2nd
Chinese Debut Module (£1.19/€1.49/AU$2.25)
Rolling Girl (£1.99/€2.49/AU$3.75)
Mikudayo (£1.19/€1.49/AU$2.25)
Rolling Girl Module (£1.19/€1.49/AU$2.25)
MX VS ATV Supercross
Supercross Track Pack 1 (£6.99/€7.99/AU$11.95)
Upgrade Chassis (Free)
Rocksmith
Tom Petty Song Pack (£9.49/€11.99/AU$17.95)
Foo Fighters Song Pack (£9.49/€11.99/AU$17.95)
Rage Against The Machine Pack 2 (£6.49/€7.99/AU$11.95)
Bullet For My Valentine Song Pack (£9.49/€11.99/AU$17.95)
Rage Against The Machine Complete Song Pack (£12.99/€15.99/AU$23.95)
Bon Jovi Song Pack (£9.49/€11.99/AU$17.95)
Rage Against The Machine Pack 1 (£7.99/€9.99/AU$14.95)
The Pretender – Foo Fighters (£2.49/€2.99/AU$4.55)
Monkey Wrench – Foo Fighters (£2.49/€2.99/AU$4.55)
Rope – Foo Fighters (£2.49/€2.99/AU$4.55)
Learn to Fly – Foo Fighters (£2.49/€2.99/AU$4.55)
Long Road to Ruin – Foo Fighters (£2.49/€2.99/AU$4.55)
Killing in the Name – Rage Against The Machine (£2.49/€2.99/AU$4.55)
Wake Up – Rage Against The Machine (£2.49/€2.99/AU$4.55)
Know Your Enemy – Rage Against The Machine (£2.49/€2.99/AU$4.55)
Tears Don't Fall – Bullet For My Valentine (£2.49/€2.99/AU$4.55)
Hearts Burst Into Fire – Bullet For My Valentine (£2.49/€2.99/AU$4.55)
Your Betrayal – Bullet For My Valentine (£2.49/€2.99/AU$4.55)
Scream Aim Fire – Bullet For My Valentine (£2.49/€2.99/AU$4.55)
Hand Of Blood – Bullet For My Valentine (£2.49/€2.99/AU$4.55)
It's My Life – Bon Jovi (£2.49/€2.99/AU$4.55)
Livin' On A Prayer – Bon Jovi (£2.49/€2.99/AU$4.55)
Wanted Dead Or Alive – Bon Jovi (£2.49/€2.99/AU$4.55)
You Give Love A Bad Name – Bon Jovi (£2.49/€2.99/AU$4.55)
Blaze Of Glory – Bon Jovi (£2.49/€2.99/AU$4.55)
Bombtrack – Rage Against The Machine (£2.49/€2.99/AU$4.55)
Renegades Of Funk – Rage Against The Machine (£2.49/€2.99/AU$4.55)
Bulls on Parade – Rage Against The Machine (£2.49/€2.99/AU$4.55)
Down Rodeo – Rage Against The Machine (£2.49/€2.99/AU$4.55)
Rock And Roll Hoochie Koo – Rick Derringer (£2.49/€2.99/AU$4.55)
Cherry Pie – Warrant (£2.49/€2.99/AU$4.55)
Renegade – Styx (£2.49/€2.99/AU$4.55)
Rainbow In The Dark – Dio (£2.49/€2.99/AU$4.55)
Ace Of Spades – Motorhead (£2.49/€2.99/AU$4.55)
Middle-earth: Shadow of Mordor
SingOn
One Month Pass (£7.99/€9.99)
PS Vita DLC
Destiny of Spirits
Destiny Orbs 500 + Super Rare Andromeda Spirit (£17.99/€21.99/AU$32.95)
Destiny Orbs 500 + Super Rare Perseus Spirit (£17.99/€21.99/AU$32.95)
Destiny Orbs 1000 + Super Rare Andromeda Spirit (£30.99/€36.99/AU$55.95)
Destiny Orbs 1000 + Super Rare Perseus Spirit (£30.99/€36.99/AU$55.95)
Hatsune Miku: Project DIVA F 2nd
Chinese Debut Module (£1.19/€1.49/AU$2.25)
Rolling Girl (£1.99/€2.49/AU$3.75)
Mikudayo (£1.19/€1.49/AU$2.25)
Kaito (Flower) UI Skin (Free)
Rolling Girl Module (£1.19/€1.49/AU$2.25)
Magical Beat
BlazBlue Music & Character Pack Vol.1 (£2.99/€3.59/AU$5.45)
BlazBlue Music & Character – Under Heaven Destruction – RAGNA (£1.15/€1.39/AU$2.05)
BlazBlue Music & Character – Rebellion – RAGNA (£0.59/€0.75/AU$1.15)
BlazBlue Music & Character – Bullet Dance – NOEL (£1.15/€1.39/AU$2.05)
BlazBlue Music & Character – Condemnation Wings – TSUBAKI (£1.15/€1.39/AU$2.05)
BlazBlue Music & Character – Blood Pain II – KOKONOE (£1.15/€1.39/AU$2.05)
BlazBlue Music & Character – SIX-HEROES – HAZAMA (£1.15/€1.39/AU$2.05)
Senran Kagura Shinovi Versus