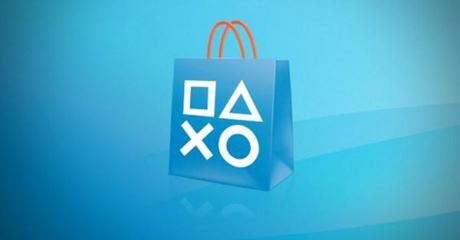 Consueto aggiornamento settimanale per il PlayStation Store europeo. Si parte con l'esordio di Call of Duty: Advanced Warfare.
Dal PlayStation Blog italiano apprendiamo anche dell'esordio di  Minutes, il platform The Muppets Movie Adventures e di Don't Die Mr Robot.
In arrivo questa settimana anche i giochi del PlayStation Plus inclusi The Binding of Isaac: Rebirth  e Luftrausers.
Ed ecco la lunga lista delle novità, dlc inclusi. Buona lettura.
PlayStation Plus
Steamworld Dig (PS4/PS Vita)
Binding of Isaac Rebirth (PS4/PS Vita)
Escape Plan (PS4/PS Vita)
Frozen Synapse Prime (PS3)
Luftrausers (PS3/PS Vita)
The Hungry Horde (PS Vita)
Minutes – 20% di sconto fino al 3 dicembre
PlayStation 4
10tons Triplepack
Prezzo: £13.99/€16.99/$25.95
Call of Duty: Advanced Warfare – Digital Pro Edition
Prezzo: £89.99/€99.99/$149.95
Call of Duty: Advanced Warfare
Prezzo: £54.99/€69.99/$99.95
Minutes
Prezzo: £6.19/€7.49/$11.25
Rocksmith 2014 Edition
Prezzo: £59.99/€69.99/$99.95
The Wolf Among Us
Prezzo: £19.99/€24.99/$30.95
PlayStation 3
Call of Duty:Advanced Warfare – Digital Pro Edition
Prezzo: £84.99/€99.99/$149.95
Call of Duty: Advanced Warfare
Prezzo: £49.99/€69.99/$99.95
Frozen Synapse Prime
Prezzo: 13.99/€16.99/$25.95
Frozen Synapse Prime Soundtrack
Prezzo: £5.79/€6.99/$10.45
One Piece Unlimited World Red – Prestige Edition
Prezzo: £49.99/€59.99/$89.95
Saints Row: Ultimate Franchise Pack
Prezzo: £49.99/€59.99
Tears to Tiara II: Heir of the Overlord (dal 7 novembre)
Prezzo: £29.99/€39.99/$49.95
PlayStation Vita
Don't Die, Mr. Robot!
Prezzo: £6.19/€7.49/$11.25
Minutes
Prezzo: £6.19/€7.49/$11.25
One Piece Unlimited World Red – Prestige Edition
Prezzo: £44.99/€49.99/$69.95
The Hungry Horde
Prezzo: £6.49/€7.99/$11.95
The Muppets Movie Adventures
Prezzo: £19.99/€24.99/$32.95
PSP
Mediatonic's Halloween Bundle Bonanza (Gratis)
PlayStation Mobile
Solbrain IV – Storm
Prezzo: £3.39/€4.29/$7.45
Solbrain V – Tech
Prezzo: £3.39/€4.29/$7.45
Monster Pilgrimage
Prezzo: £1.79/€2.29/$3.95
agRAVe KEY MIND C
Prezzo: £3.39/€4.29/$7.45
Santa's Salvation
Prezzo: £1.99/€2.49/$4.25
Down in the Valley
Prezzo: £0.40/€0.49/$0.90
Tower&Shooting2
Prezzo: £2.19/€2.79/$4.75
Star Adventures
Prezzo: £1.79/€2.29/$3.95
Solbrain VI – Desert
Prezzo: £3.39/€4.29/$7.45
Super Blackout
Prezzo: £2.19/€2.79/$4.75
Picbox
Prezzo: Gratis
Nunnageddon
Prezzo: £0.79/€0.99/$1.75
PS4 DLC
Call of Duty: Advanced Warfare Season Pass (£34.99/€49.99/$64.95)
Killzone Shadow Fall Intercept
Killzone Shadow Fall
Multiplayer Maps (Gratis)

10th Anniversary Expansion Pack (£7.99/€9.99/$14.95)

Fighter Skin Pack (Gratis)
Rocksmith 2014
Maroon 5 – This Love (£2.49/€2.99/$4.55)

Cheap Trick – Surrender (£2.49/€2.99/$4.55)

Fall Out Boy – Thnks Fr Th Mmrs (£2.49/€2.99/$4.55)

Kansas – Carry On My Wayward Son (£2.49/€2.99/$4.55)

Judas Priest – You've Got Another Thing Comin's (£2.49/€2.99/$4.55)

Incubus – Wish You Were Here (£2.49/€2.99/$4.55)

Incubus – Love Hurts (£2.49/€2.99/$4.55)

Blue Oyster Cult – Burnin' for You (£2.49/€2.99/$4.55)

Living Colour – Cult of Personality (£2.49/€2.99/$4.55)

Modest Mouse – Float On (£2.49/€2.99/$4.55)

Rise Against – The Good Left Undone (£2.49/€2.99/$4.55)

The Vines – Get Free (£2.49/€2.99/$4.55)

Billy Idol – White Wedding Part 1 (£2.49/€2.99/$4.55)

Maroon 5 – Misery (£2.49/€2.99/$4.55)

Maroon 5 – She Will Be Loved (£2.49/€2.99/$4.55)

Maroon 5 – Harder to Breathe (£2.49/€2.99/$4.55)

Blondie – Call Me (£2.49/€2.99/$4.55)

'Cherub Rock' by The Smashing Pumpkins (£2.49/€2.99/$4.55)

'The Sky Is Crying' by Albert King (£2.49/€2.99/$4.55)

'25 Or 6 To 4′ by Chicago (£2.49/€2.99/$4.55)

Elephant by Tame Impala (£2.49/€2.99/$4.55)

'Ho Hey' by The Lumineers (£2.49/€2.99/$4.55)

Hate To Say I Told You So by The Hives (£2.49/€2.99/$4.55)

'Mind Eraser, No Chaser' by Them Crooked Vultures (£2.49/€2.99/$4.55)

My God Is The Sun – Queens Of The Stone Age (£2.49/€2.99/$4.55)

'Today' by The Smashing Pumpkins (£2.49/€2.99/$4.55)

'Bullet With Butterfly Wings' by The Smashing Pumpkins (£2.49/€2.99/$4.55)

'Tonight, Tonight' by The Smashing Pumpkins (£2.49/€2.99/$4.55)

'Disarm' by The Smashing Pumpkins (£2.49/€2.99/$4.55)

'Fear Of The Dark' by Iron Maiden (£2.49/€2.99/$4.55)

'Run To The Hills' by Iron Maiden (£2.49/€2.99/$4.55)

'Aces High' by Iron Maiden (£2.49/€2.99/$4.55)

'Number Of The Beast' by Iron Maiden (£2.49/€2.99/$4.55)

'2 Minutes To Midnight' by Iron Maiden (£2.49/€2.99/$4.55)

'Battle Without Honor Or Humanity' by Hotei Tomoyasu (£2.49/€2.99/$4.55)

'Bambina' by Hotei Tomoyasu (£2.49/€2.99/$4.55)

'Thrill' by Hotei Tomoyasu (£2.49/€2.99/$4.55)

'Man In The Box' by Alice In Chains (£2.49/€2.99/$4.55)

'Would?' by Alice In Chains (£2.49/€2.99/$4.55)

'Hollow' by Alice In Chains (£2.49/€2.99/$4.55)

'Them Bones' by Alice In Chains (£2.49/€2.99/$4.55)

'Check My Brain' by Alice In Chains (£2.49/€2.99/$4.55)

'Oh Love' by Green Day (£2.49/€2.99/$4.55)

'Basketcase' by Green Day (£2.49/€2.99/$4.55)

'American Idiot' by Green Day (£2.49/€2.99/$4.55)

'Easy Come, Easy Go!' by B'z (£2.49/€2.99/$4.55)

'Juice' by B'z (£2.49/€2.99/$4.55)

'Giri Giri Chop' by B'z (£2.49/€2.99/$4.55)

'Baba O'Riley' by The Who (£2.49/€2.99/$4.55)

'Behind Blue Eyes' by The Who (£2.49/€2.99/$4.55)

'Who Are You' by The Who (£2.49/€2.99/$4.55)

'Pinball Wizard' by The Who (£2.49/€2.99/$4.55)

'The Seeker' by The Who (£2.49/€2.99/$4.55)

'Creep' by Radiohead (£2.49/€2.99/$4.55)

'Just' by Radiohead (£2.49/€2.99/$4.55)

'Optimistic' by Radiohead (£2.49/€2.99/$4.55)

'Karma Police' by Radiohead (£2.49/€2.99/$4.55)

'My Iron Lung' by Radiohead (£2.49/€2.99/$4.55)

'No Scared' by ONE OK ROCK (£2.49/€2.99/$4.55)

'Liar' by ONE OK ROCK (£2.49/€2.99/$4.55)

'Yasashiku Naritai' by Kazuyoshi Saito (£2.49/€2.99/$4.55)

'Down With The Sickness' by Disturbed (£2.49/€2.99/$4.55)

'Asylum' by Disturbed (£2.49/€2.99/$4.55)

'Voices' by Disturbed (£2.49/€2.99/$4.55)

My Curse – Killswitch Engage (£2.49/€2.99/$4.55)

The End of Heartache – Killswitch Engage (£2.49/€2.99/$4.55)

Holy Diver – Killswitch Engage (£2.49/€2.99/$4.55)
Samurai Warriors 4
Edit Parts 1 (£3.29/€3.99/$5.95)

Edit Parts 2 (£4.99/€5.99/$8.95)

Edit Parts 3 (£5.79/€6.99/$10.45)

Edit Parts 4 (£5.79/€6.99/$10.45)

Edit Parts 5 (£3.29/€3.99/$5.95)

Scenario Pack 1 (£3.29/€3.99/$5.95)

Scenario Pack 2 (£3.29/€3.99/$5.95)

Scenario Pack 3 (£3.29/€3.99/$5.95)

Scenario Pack 4 (£3.29/€3.99/$5.95)

Weapon Pack 1 (£2.49/€2.99/$4.55)

Weapon Pack 2 (£2.49/€2.99/$4.55)

Edit Parts Set (£17.99/€21.99/$32.95)

Scenario Set (£9.99/€12.99/$19.45)

Weapon Set (£3.99/€4.99/$7.55)
Warriors Orochi 3 Ultimate
CHRISTMAS COSTUME (£1.69/€1.99/$2.95)

DUNGEON PACK (£4.99/€5.99/$8.95)

ORIGINAL COSTUME PACK SET 2 (£14.99/€17.99/$26.95)

ORIGINAL COSTUME PACK 6 (£3.99/€4.99/$7.55)

ORIGINAL COSTUME PACK 7 (£3.99/€4.99/$7.55)

ORIGINAL COSTUME PACK 8 (£3.99/€4.99/$7.55)

ORIGINAL COSTUME PACK 9 (£3.99/€4.99/$7.55)

SPECIAL COSTUME 2 (£4.99/€5.99/$8.95)
PS3 DLC
Akiba's Trip: Undead & Undressed
DiGi Charat Set (Gratis)

Prinny (Disgaea) (Gratis)

Okayama Denim Shirt (Gratis)
Call of Duty: Advanced Warfare
Season Pass (£34.99/€49.99/$64.95)
Fairy Fencer F
Secrets of Shukesoo's Tower 6 (Gratis)

Additional Fairy Pack 4 (£1.19/€1.49/$2.25)

Weapon Change Accessory Set – Little Purple (£0.79/€0.99/$1.45)

Weapon Change Accessory Set – Little Black (£0.79/€0.99/$1.45)
LittleBigPlanet 2
Rocksmith 2014
Killswitch Engage Pack (£9.49/€11.99/$17.95)

My Curse – Killswitch Engage (£1.69/€1.99/$2.95)

The End of Heartache – Killswitch Engage (£1.69/€1.99/$2.95)

Holy Diver – Killswitch Engage (£1.69/€1.99/$2.95)
Samurai Warriors 4
Edit Parts 1 (£3.29/€3.99/$5.95)

Edit Parts 2 (£4.99/€5.99/$8.95)

Edit Parts 3 (£5.79/€6.99/$10.45)

Edit Parts 4 (£5.79/€6.99/$10.45)

Edit Parts 5 (£3.29/€3.99/$5.95)

Scenario Pack 1 (£3.29/€3.99/$5.95)

Scenario Pack 2 (£3.29/€3.99/$5.95)

Scenario Pack 3 (£3.29/€3.99/$5.95)

Scenario Pack 4 (£3.29/€3.99/$5.95)

Weapon Pack 1 (£2.49/€2.99/$4.55)

Weapon Pack 2 (£2.49/€2.99/$4.55)

Edit Parts Set (£17.99/€21.99/$32.95)

Scenario Set (£9.99/€12.99/$19.45)

Weapon Set (£3.99/€4.99/$7.55)
Warriors Orochi 3 Ultimate
CHRISTMAS COSTUME (£1.69/€1.99/$2.95)

DUNGEON PACK (£4.99/€5.99/$8.95)

ORIGINAL COSTUME PACK SET 2 (£14.99/€17.99/$26.95)

ORIGINAL COSTUME PACK 6 (£3.99/€4.99/$7.55)

ORIGINAL COSTUME PACK 7 (£3.99/€4.99/$7.55)

ORIGINAL COSTUME PACK 8 (£3.99/€4.99/$7.55)

ORIGINAL COSTUME PACK 9 (£3.99/€4.99/$7.55)

SPECIAL COSTUME 2 (£4.99/€5.99/$8.95)
PS Vita DLC
Akiba's Trip: Undead & Undressed
DiGi Charat Set (Gratis)

Prinny (Disgaea) (Gratis)

Okayama Denim Shirt (Gratis)
Freedom Wars
Signs & Symbols Pack 1 (£1.69/€1.99/2.95)

Combat Items Pack 1 (Gratis)

Combat Items Pack 2 (Gratis)

Combat Items Pack 3 (Gratis)

Citizen Pack 4 (£0.79/€0.99/$1.45)

Weapons Bonus Pack (Gratis)

Weapon Pack 1 (£1.19/€1.49/$2.25)

Eye Pack 1 (Gratis)

Male Hairstyle Pack 1 (Gratis)

Female Hairstyle Pack 1 (Gratis)

Warren Streetwear (£0.79/€0.99/$1.45)
LittleBigPlanet PS Vita
Samurai Warriors 4
Edit Parts 1 (£3.29/€3.99/$5.95)

Edit Parts 2 (£4.99/€5.99/$8.95)

Edit Parts 3 (£5.79/€6.99/$10.45)

Edit Parts 4 (£5.79/€6.99/$10.45)

Edit Parts 5 (£3.29/€3.99/$5.95)

Scenario Pack 1 (£3.29/€3.99/$5.95)

Scenario Pack 2 (£3.29/€3.99/$5.95)

Scenario Pack 3 (£3.29/€3.99/$5.95)

Scenario Pack 4 (£3.29/€3.99/$5.95)

Weapon Pack 1 (£2.49/€2.99/$4.55)

Weapon Pack 2 (£2.49/€2.99/$4.55)

Edit Parts Set (£17.99/€21.99/$32.95)

Scenario Set (£9.99/€12.99/$19.45)

Weapon Set (£3.99/€4.99/$7.55)
Senran Kagura Shinovi Versus
Accessory Set 1 (£0.69/€0.79/$1.25)

Costume Set 3 (£3.69/€4.49/$6.75)

Hairstyle Set 1 (£1.29/€1.59/$2.45)

Pure Colors (Gratis/€0.00/$0.00)

Sexy Devil Set (£1.69/€1.99/$2.95)

Futomaki (£0.39/€0.49/$0.75)

Mole (£0.39/€0.49/$0.75)

Haruka's Ribbon (£0.39/€0.49/$0.75)

Top Knot (£0.69/€0.79/$1.25)

Parted Bangs (£0.69/€0.79/$1.25)

Side Tail (£0.69/€0.79/$1.25)

Festival Happi (£1.29/€1.59/$2.45)

Traditional Shinobi (£1.29/€1.59/$2.45)

Gi (£1.29/€1.59/$2.45)

Bath Time (£1.29/€1.59/$2.45)
Warriors Orochi 3 Ultimate