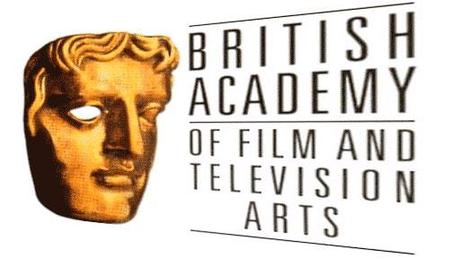 E' arrivato il consueto appuntamento pre-Oscar con i premi al cinema inglese più importanti in assoluto, ovvero i BAFTA Awards 2014 (British Academy of Film and Television Arts).
La cerimonia si è da poco conclusa con tante conferme importanti e qualche sorpresa davvero inattesa.
A dominare la serata è stato, quasi come da previsione, Gravity, il film di Alfonso Cuaron si è portato a casa ben 6 premi tra cui quello del Miglior Film Inglese, è andato alla grande anche American Hustle con 3 premi, 2 invece sono andati a Il Grande Gatsby e 12 Anni Schiavo, quest'ultimo si è portato a casa però il premio ambito del Miglior Film dell'Anno.
Per noi italiani una nuova affermazione, Paolo Sorrentino ed il suo La Grande Bellezza di è infatti assicurato il premio per il Miglior Film Straniero, un'altra spinta verso l'Oscar 2014, il Miglior Film d'Animazione infine è andato a Frozen.
Ecco qui di seguito tutti i premiati:
BEST FILM

12 YEARS A SLAVE

AMERICAN HUSTLE 

CAPTAIN PHILLIPS 

GRAVITY

PHILOMENA
DIRECTOR

Steve McQueen - 12 YEARS A SLAVE

David O. Russell - AMERICAN HUSTLE 

Paul Greengrass - CAPTAIN PHILLIPS 

Alfonso Cuarón - GRAVITY 

Martin Scorsese - THE WOLF OF WALL STREET
LEADING ACTOR

Bruce Dern - NEBRASKA

Chiwetel Ejiofor - 12 YEARS A SLAVE

Christian Bale - AMERICAN HUSTLE

Leonardo DiCaprio - THE WOLF OF WALL STREET
Tom Hanks - CAPTAIN PHILLIPS
LEADING ACTRESS 

Amy Adams - AMERICAN HUSTLE

Cate Blanchett - BLUE JASMINE

Emma Thompson - SAVING MR. BANKS

Judi Dench - PHILOMENA

Sandra Bullock - GRAVITY
SUPPORTING ACTOR

Barkhad Abdi - CAPTAIN PHILLIPS

Bradley Cooper - AMERICAN HUSTLE

Daniel Bruhl - RUSH

Matt Damon - BEHIND THE CANDELABRA 

Michael Fassbender - 12 YEARS A SLAVE
SUPPORTING ACTRESS

Jennifer Lawrence - AMERICAN HUSTLE
Julia Roberts - AUGUST: OSAGE COUNTY

Lupita Nyong'o - 12 YEARS A SLAVE

Oprah Winfrey - THE BUTLER

Sally Hawkins - BLUE JASMINE
OUTSTANDING BRITISH FILM

GRAVITY

MANDELA: LONG WALK TO FREEDOM

PHILOMENA

RUSH

SAVING MR. BANKS

THE SELFISH GIANT
OUTSTANDING DEBUT BY A BRITISH WRITER, DIRECTOR OR PRODUCER

Colin Carberry (Writer), Glenn Patterson (Writer) GOOD VIBRATIONS

Kelly Marcel (Writer) SAVING MR. BANKS

Kieran Evans (Director/Writer) KELLY + VICTOR

Pauk Wright (Director/Writer), Polly Stokes (Producer) FOR THOSE IN PERIL

Scott Graham (Director/Writer) SHELL
FILM NOT IN THE ENGLISH LANGUAGE

THE ACT OF KILLING - Joshua Oppenheimer, Signe Byrge Sørensen

BLUE IS THE WARMEST COLOUR - Abdellatif Kechiche, Brahim Chioua, Vincent Maraval

THE GREAT BEAUTY - Paolo Sorrentino, Nicola Giuliano, Francesca Cima

METRO MANILA  - Sean Ellis, Mathilde Charpentier

WADJDA - Haifaa Al-Mansour, Gerhard Meixner, Roman Paul
DOCUMENTARY

THE ACT OF KILLING - Joshua Oppenheimer 

THE ARMSTRONG LIE - Alex Gibney 

BLACKFISH - Gabriela Cowperthwaite 

TIM'S VERMEER - Penn Jillette, Teller, Farley Ziegler 

WE STEAL SECRETS: THE STORY OF WIKILEAKS - Alex Gibney
ANIMATED FILM

DESPICABLE ME 2 - Chris Renaud, Pierre Coffin

FROZEN - Chris Buck, Jennifer Lee

MONSTERS UNIVERSITY - Dan Scanlon
ORIGINAL SCREENPLAY

AMERICAN HUSTLE - Eric Warren Singer, David O. Russell

BLUE JASMINE - Woody Allen

GRAVITY - Alfonso Cuarón, Jonás Cuarón

INSIDE LLEWYN DAVIS - Joel Coen, Ethan Coen

NEBRASKA - Bob Nelson
ADAPTED SCREENPLAY

12 YEARS A SLAVE - John Ridley

BEHIND THE CANDELABRA - Richard LaGravenese

CAPTAIN PHILLIPS - Billy Ray

PHILOMENA - Steve Coogan, Jeff Pope

THE WOLF OF WALL STREET - Terence Winter
ORIGINAL MUSIC

12 YEARS A SLAVE  - Hans Zimmer

THE BOOK THIEF - John Williams

CAPTAIN PHILLIPS - Henry Jackman

GRAVITY - Steven Price

SAVING MR. BANKS - Thomas Newman
CINEMATOGRAPHY

12 YEARS A SLAVE - Sean Bobbitt

CAPTAIN PHILLIPS - Barry Ackroyd

GRAVITY - Emmanuel Lubezki

INSIDE LLEWYN DAVIS - Bruno Delbonnel

NEBRASKA - Phedon Papamichael
EDITING

12 YEARS A SLAVE - Joe Walker

CAPTAIN PHILLIPS - Christopher Rouse

GRAVITY - Alfonso Cuarón, Mark Sanger

RUSH - Dan Hanley, Mike Hill

THE WOLF OF WALL STREET - Thelma Schoonmaker
PRODUCTION DESIGN

12 YEARS A SLAVE - Adam Stockhausen, Alice Baker

AMERICAN HUSTLE - Judy Becker, Heather Loeffler

BEHIND THE CANDELABRA - Howard Cummings

GRAVITY - Andy Nicholson, Rosie Goodwin, Joanne Woodlard

THE GREAT GATSBY - Catherine Martin, Beverley Dunn
COSTUME DESIGN

AMERICAN HUSTLE - Michael Wilkinson

BEHIND THE CANDELABRA - Ellen Mirojnick

THE GREAT GATSBY - Catherine Martin

THE INVISIBLE WOMAN - Michael O'Connor

SAVING MR. BANKS - Daniel Orlandi
MAKE UP & HAIR

AMERICAN HUSTLE - Evelyne Noraz, Lori McCoy-Bell

BEHIND THE CANDELABRA - Kate Biscoe, Marie Larkin

THE BUTLER - Debra Denson, Beverly Jo Pryor, Candace Neal

THE GREAT GATSBY - Maurizio Silvi, Kerry Warn

THE HOBBIT: THE DESOLATION OF SMAUG - Peter Swords King, Richard Taylor, Rick Findlater
SOUND

ALL IS LOST - Richard Hymns, Steve Boeddeker, Brandon Proctor, Micah Bloomberg, Gillian Arthur

CAPTAIN PHILLIPS - Chris Burdon, Mark Taylor, Mike Prestwood Smith, Chris Munro, Oliver Tarney

GRAVITY - Glenn Freemantle, Skip Lievsay, Christopher Benstead, Niv Adiri, Chris Munro

INSIDE LLEWYN DAVIS - Peter F. Kurland, Skip Lievsay, Greg Orloff

RUSH - Danny Hambrook, Martin Steyer, Stefan Korte, Markus Stemler, Frank Kruse
SPECIAL VISUAL EFFECTS

GRAVITY - Tim Webber, Chris Lawrence, David Shirk, Neil Corbould, Nikki Penny

THE HOBBIT: THE DESOLATION OF SMAUG - Joe Letteri, Eric Saindon, David Clayton, Eric Reynolds

IRON MAN 3 - Bryan Grill, Christopher Townsend, Guy Williams, Dan Sudick

PACIFIC RIM - Hal Hickel, John Knoll, Lindy De Quattro, Nigel Sumner

STAR TREK INTO DARKNESS - Ben Grossmann, Burt Dalton, Patrick Tubach, Roger Guyett
BRITISH SHORT ANIMATION

EVERYTHING I CAN SEE FROM HERE

I AM TOM MOODY

SLEEPING WITH THE FISHES
BRITISH SHORT FILM

ISLAND QUEEN

KEEPING UP WITH THE JONESES

ORBIT EVER AFTER

ROOM 8

SEA VIEW
THE EE RISING STAR AWARD 

Dane DeHaan

George Mackay

Lupita Nyong'o        

Will Poulter

Lea Seydoux