MILAN FASHION WEEK
Review
Day 1 and 2
Gucci: So many bright and vivid colors (pink, yellow, orange, red, blue), 70's proportions with the classic Gucci style, new shapes with so many volants and ruffles and when ruffles are missing amazing jewellery is there for a bold outfit! Inspiration came from Lucio Fontana paintings and Liz Taylor jewels. Interesting mix!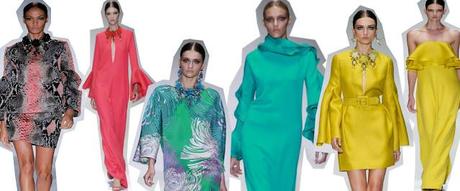 Gucci - Colors details - Milan Fashion Week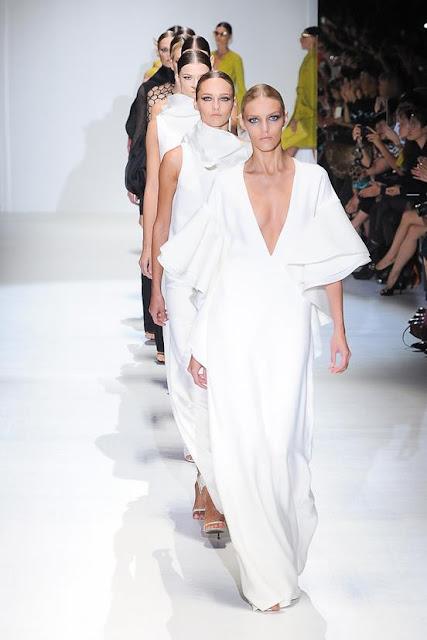 Gucci - Finale - Milan Fashion Week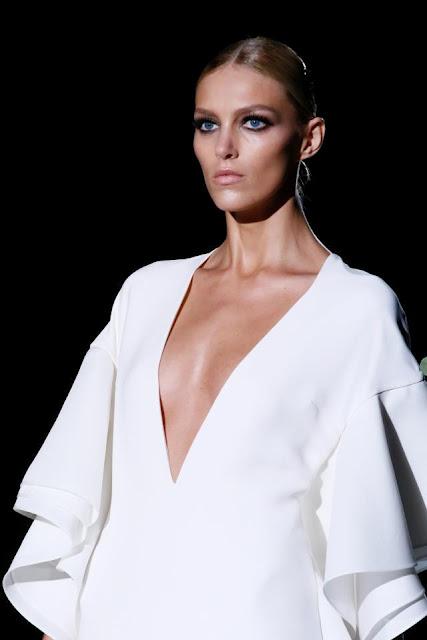 Gucci - Details - Milan Fashion Week
§
Alberta Ferretti: Colors, light and fresh colors. Transparencies. Flowy dresses. Incrustations of sparkling materials in order to create a serene, quiet seaside mood.
The whole show took inspiration from the sea world... women were like mermaids dressed with what only oceans can offer.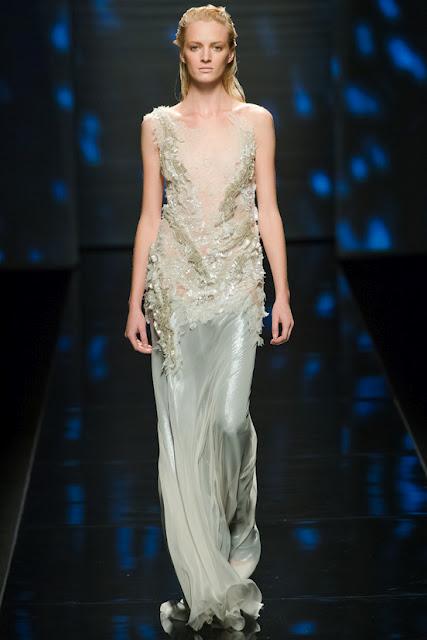 Alberta Ferretti - Details - Milan Fashion Week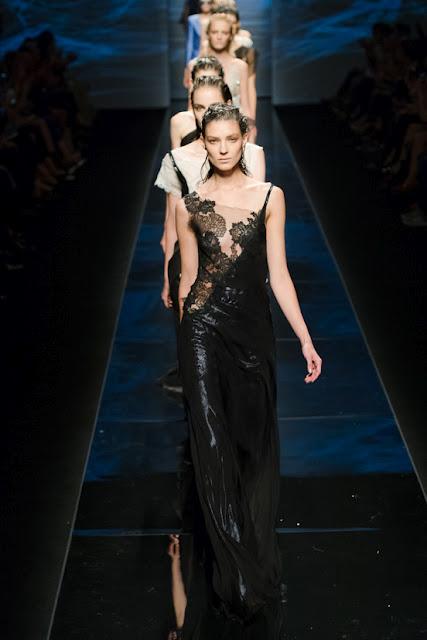 Alberta Ferretti - Finale - Milan Fashion Week
§
Max Mara
: the 
show is all about warm colors and exotic prints: khaki shades, nude and oranges colors, leopard prints and a kind of military twist. Max Mara women look to Sahara desert next summer.
Coats are used as dresses, jackets are minimal but functional. Desert is there, dust it off!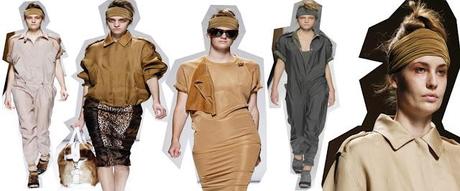 Max Mara - Outfits details - Milan Fashion Week
§
Blugirl: so much white and spring light colors. Flower prints. Romantic dresses. Ruffles details! 
Hats with flowers applications. The perfect photoshoot for this collection is Sempione Park in Milan when flowers are blooming. You think of spring and you'll think of this Blugirl show!

§Emporio Armani: pearly colors, pastel tones, khaki gradients. Easy chic, sophisticated. Masculine suits and feminine cuts, foulards give movement to the outfit.
As far as it concerns the night bolder colors and textures take place on the runway: iridescent colors, more skin and important accessories.
Giorgio Armani style is always there. It's money in the bank.
I imagined those outfits... sometimes in Milan's chic streets, sometimes in exotic hot places... Fashion makes you travel.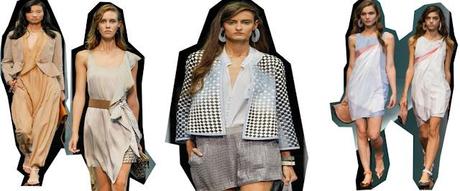 Emporio Armani - Outfits details - Milan Fashion Week
§
Ermanno Scervino: colors colors colors! Pink, red, oranges, brown in all their shades with well studied details such as fringes and feathers.When the sun is setting outfits become more sophisticated: colors disappear and B&W get on the scene: leather as lace, super high wedges, cuts and see-through tops. If you didn't get the concept: "Summer is fun. Play with colors!".
§
Prada: Stylized fleur du mal is the pattern. Black and white, sometimes red or light pink are the main colors. Light fur or silk organza the materials. Prada's minimalism is here, maybe Japan essentialism too. No excesses with colors, but excess is present with those bold prints and shoes: it's up to you, super high platform shoes or sock-shoes!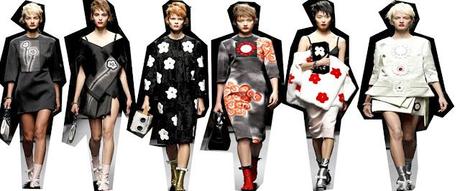 Prada - Outfit details - Milan Fashion Week
§
Stay tuned for further infos and photos 
from Milan Fashion Week!
Facebook
Twitter
Google Plus