The Designer Chan Luu




Chan Luu Vietnam has become a designer's creative accessories in '96. In recent years his bracelets became famous and his collection has expanded to clothing (and its famous portatissime scarves!).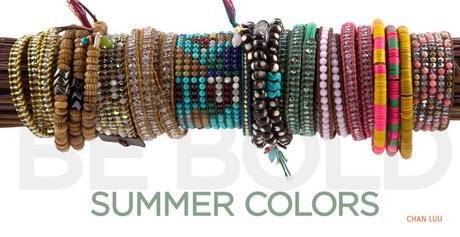 The material used in its super-popular bracelets (inter alia by no economic!) is the simple thread of cotton or waxed leather, adorned with semi precious stones, perle, svarovski, gold or silver.
Her pieces have appeared in most important journals fashion worldwide, by Vogue, Elle e Glamour a Harper's Bazaar e InStyle, and his creations have been worn by many celebrities: Jennifer Aniston, Mischa Barton, Sandra Bullock, Christina Aguilera, Britney Spears, Drew Barrymore, just to name a few. For the complete list and to find the articles that were most popular in Hollywood you can visit his site (Here you will discover where you can also always find the article of your desires in your city). Besides the United States, Also in Japan there are so many girls willing to follies yet to have signed a bracelet Chan Luu; but only recently are beginning to be known in Italy. A JBell like her natural color scarves.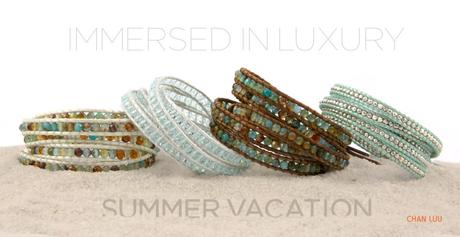 Chan Luu left Vietnam in his youth to take a degree in Business Administration a Boston in Massachusetts; From that moment on he moved to Los Angeles, where he graduated in fashion design in '75. Chan is a' diligent tennis player and in his spare time he loves to dive. She enjoys the art of gardening, but also cooking for close friends. Still resides on the shores of the Pacific along with his two dogs, Henry e Benjii.