In correspondence to the event which will mean some sort of public consecration to the webzine, the fourth issue of Up-and-Coming Style comes out! Soaked in grainy fierceness, this time we have a slimmer, more colorful edition, whose pages range from a melanchonically futuristic shade of gray to the red of a vintage kind of light. Colours like emotions, sensations that seem to come from another age: you'll find them all here, condensed.Let's start with the strong 

seductive

 flashes under which a pink-haired girl dances and plays around shamelessly on the notes of an evergreen Beatles' song (Strawberry Fields part 1 by Andrea Quarantotto). No "prudence" at all in the eyes of a model who holds a saint statuette, and the grain just adds to the rustic and not-at-all-naive atmosphere. In the second part of the editorial (Strawberry Fields part 2), the same model moves in a less old-fashioned environment, enriched by bicromatic industrial signs. The cheekiness is still the same, though.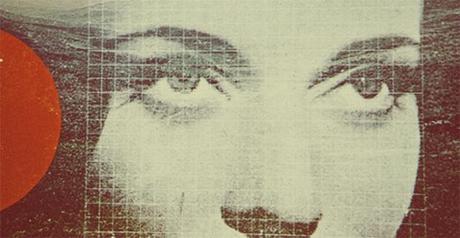 Coyness

 and simplicity that look like regained in the woods, bedrooms, rooftops in which the boys and girls pictured by Lukasz Wierzbowski in One and Two move, with big blue eyes, extra-long hair and heavy coats, wandering quietly, in what seems 

deep meditation

.
Happiness!

 is what you'll want to shout as you browse through Roman Noven and Tania Shcheglova's Julia Paskal. The smile of this girl, who looks like the supermodel version of an Astrid Lindgren's creation, will catch you at your very first glance.
Drugs and booze may let you 

have fun

 with your head in the clouds, but who says that 

a day at the sea

 can't make that too? Well, certainly not Francesca Bates, that entitled Dazed his work, pictures all about this blondie chilling"on the rocks". The beauty of strong, sticky wind, the blinding brightness of sea waves and sunbeams must have inspired her.
Soviet, a mini-series by CU, carries us in front of more peaceful, calm views. You have the chance to float into nowhere and look at the shiny, perturbing and weightless buildings of a (distopic?) 

unknown universe

.
The geometry theme proceeds with Displaced, collage art shot by Elisabetta Porcinai and assembled by Margot Pandone. It's a black and white 

game of identities

, deconstruction and research. Deep, soul-raking gazes mixed with unrelated, dark bodies. It's a puzzle of 

anxiety

 and 

highly glamorous drama

.
The rough sound of Blonde Redhead's voices and riffs fits perfectly with Anita Dadà's shameless celebration of woman's body, done in Bipolar under the most straightforward and frank light (a very strong flash). The story of this girl, struggling inside a car for some 

love and life

, becomes an 

obscene yet touching

 scream.
Brief ma intense are the frames Francesco Scontrini lets us look into, window-frames opened on the mysteriousRoom 237. When not in black and white, this mini-series can just astonish with the great eloquency of its bluish yet golden tones, underlying, in the first place, the suave sadness of a baby-faced, quite feminine boy, who tries not-so-desperately to keep his girl from running away.
Ink

 and 

pencils

 interrupt the photographic escalation with an unusual but "light interpretation" of the Miu Miu's new accessories collection. Vania Barbato designs the strange character of an all-grimaces girl, pulling 

quite-punkish faces

 (biting the bag, showing her fanatically tattooed lower lip) while dressing in a 

casual-vintage

 way. Remarkable are the birds-populated crowns of branches and, at last, the pronounced teeth-diastema shown in the first picture.
The variety of places you can run into when driving and stopping your car while on the road has inspiredElisabetta Porcinai to rediscover the darkness of a Lost Highway. All you've got to do is to wander around a motel at night; the hardest part is to do so that gracefully. The almost desaturated colours, the tapered shapes of the model's poses, the keen play of light – all things you cannot do off-the-cuff.
Anna Witkovska offers us two different scenarios.
Peacetime Resistance is this 

enthusiastic provocation

 of this playful, skinny brunette, who seems to be asking us:"Did you know that fruit can be fun too?" or maybe also "Yeah, pretty decent fun, and it sure pineapples are brilliant as photo-props!"
On the other hand, we have the 

average day

 of a charming ginger (Next Evil), smoking cigarettes, drinking tea in his crowded house, bathing with clothes on, doing groceries while concentrating on a single, round onion. What could be so wrong about this guy?
Two different interviews

 for 

two different rubrics

 end the issue. Check out Michal Pudelka's talent in the new number of Insight, and Muta Design's concept for Portrait.
Reading about it could be quite boring, but you'll be surprised about how eagerly you'll want to turn page once you dip into this neverending whirlwind of beauty.
Take a look. Or maybe also two.
text by Sara Scialpi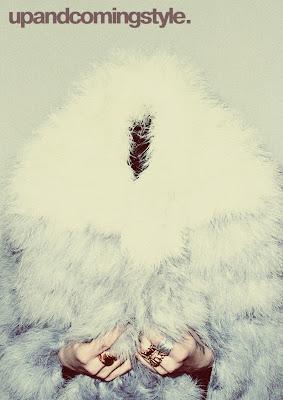 Enjoy browsing us: =====> HERE