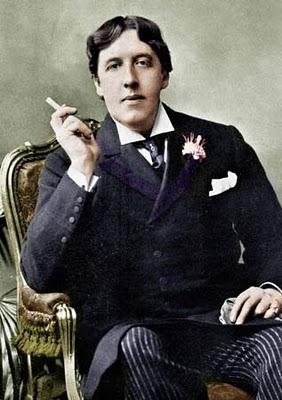 A recent article from
SartoriallyInclined
reminded me that I've always had a thing for dandy-like male outfits.
Think of the immortal characters from Oscar Wilde and Gabriele D'Annunzio novels, the incomparable elegance of certain British men...
Though I do not completely approve the outfits proposed in there (reviving vintage shapes and fabrics by pairing them with denim trousers is a risk...hardly worth taking), I like the general flavour of the shooting.
A sick attention to details, even the smallest ones, is the key.