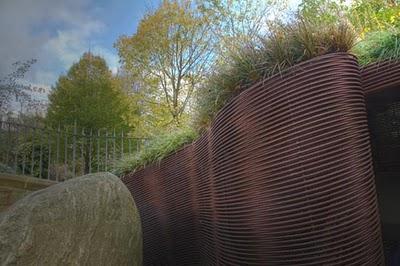 This is garden composting shed by groves-raines architects located in Edinburgh. The project, designed by nicholas groves-raines of
groves-raines architects
, has won an american institute of architects (AIA) excellence in design award for 2010. Conceived as an extension to the garden at inverleith terrace, the organic form embraces a 5 tonne boulder and provides a point of interest to both garden visitors and walkers alike on the adjacentwater of leith walkway to the north. ( It s a very striking feature, especially while you walk by the Water of Leith, the river that crosses Edinburgh).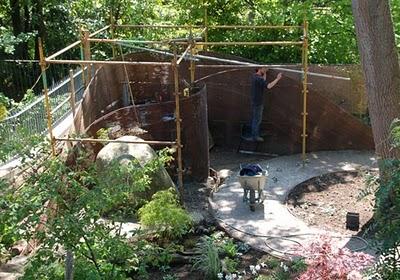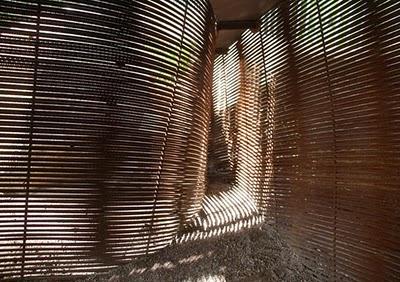 The structure which serves as a composting area and garden store is made entirely from industrial concrete reinforcing bar and is constructed using a technique similar to traditional willow weaving. The construction method minimises any impact on the ground and surrounding mature woodland as the vertical reinforcing rods are driven straight into the ground rather than using traditional foundations. air and sunlight pass naturally through the structure providing ventilation for composting while creating light patterns which change constantly throughout the day.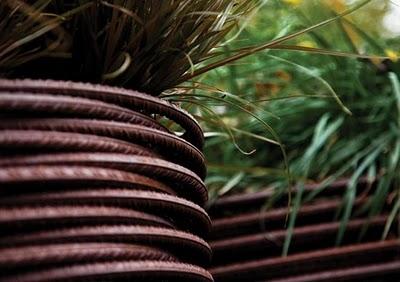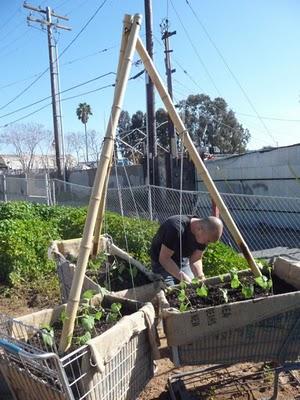 'The farm proper' is a mobile, urban farm under development by interdisciplinary creative
studio
set & drift
in collaboration with
mi-workshop
in barrio logan, san diego. Maintained by artists, designers and backyard growers, this experimental project uses abandoned and repurposed shopping carts as the main tool in growing organic vegetables. in doing this, the goal was to create a replicable model for urban cultivation and pocket farms.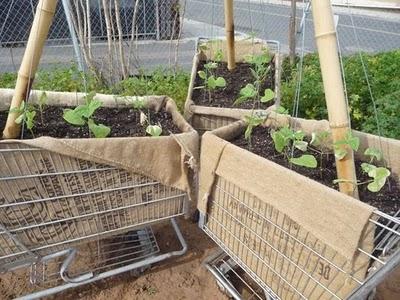 'Urbanbuds' project is a portable garden, shaped in the form of movable suitcases and filled with soil by eindhoven-based italian designer gionata gatto of
studio atùppertù
's . The design of this project involves the metaphor of a suitcase as a symbol of cultural background and transforms it into the product of movable, soil-filled suitcases where families can grow vegetables and fruit on the sides of the bags. Each one of them allows the growth of about thirty-six different plants, which can sprout vertically along the fabric.