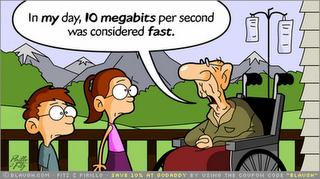 Posted by

Dawn Osakue
on July 26, 2010 at 11:29 AM
Eighteen to 24-year-olds want news fast, do not necessarily trust brands or corporations and view life as a game, according to
BVA
, a research institute in France, which carried out
a 3-month study of 'Digital Natives'
, the young peoplewhose lives are shaped by video games, computers, mobile phones and virtual systems.
Anticipated to comprise over 30% of the population in the next five years, this group "reinvents time and space." Compulsive multitasking, and digital hyperactivity (to fill in any voids) are two special characteristics.  Very relevant to the commercial world is the fact that pleasure no longer lies in consumption but in purchase: the thought of finding the best deal.The Digital Native is "defiant" against authority, and for this reason rejects brands. As for news, she believes that "all information is available, any question can be answered." The only issue at stake is how fast this information can be gathered. However, convenience is not the only reason social networks are popular news sources; the idea of consensus is such a big credibility-boost in their view that consensus has become more relevant than the brand.
In the words of
Frédéric Filloux
in
Monday Note
,
"Truth - at least perceived truth - seems to emerge from an implicit group vote, in total disregard for actual facts. If the group believes it, chances are it is "true". When something flares up, if it turns out to be a groundless rumor, it's fine since it won't last." He gives an example of such a group-driven resource as wikipedia.
What with all the multitasking and ensuing reduced concentration, need for fast information, distrust of the world at large (including traditional news sources), addiction to digital technology and an inherent respect of competence and professionalism, the digital native has one preference when choosing media items: "
the most practical and most illustrated both in substance and in form
."
Filloux
further advises: "The fastest is the best... Quick TV newscasts, free commuter newspapers, bursts of news bulletins on the radio are more than enough. The group will do the rest: it will organize the importance, the hierarchy of news elements, it will set the news cycle's pace"
Apart from such practicability, another way the media can get the attention of this age-group is by opening up to the tides of consensus. However, it must not be forgotten that the digital natives are just a cross-section of the consumer base, and care must be
taken
to achieve a balance. Filloux sees a split developing in news consumers: "The Digital Natives will be happy with superficial, quickly digestible streams of information. On the other hand, in-depth, balanced information will be the perquisite of a shrinking elite, sensitive to the notion of a trusted brand and ready to pay for it." Although his assessment of the younger generation's attitude to news may well be a little harsh, this difference in consumption habits is something that news organisations should all be aware of.